Back
Last Updated: Feb 15 2023, 11:30 AM IST
What's the Difference Between a Cruiser and a Sport Bike?
You must have heard of sport and cruiser bikes, two of the most popular choices today. Sport bikes and cruiser bikes are different motorcycle types, suiting diverse riding styles. The latter is on the heavier side with lower-slung seating. This makes them more comfortable maneuvering over longer distances. The former, i.e. sport bikes, come with a more agile and responsive operational mechanism. They can also be faster in most cases. They also get higher-positioned seating which ensures an aerodynamic stance for riders.

Both these types of bikes have attained immense market popularity in recent years. They have managed to capture audiences across age groups. Younger buyers are more inclined towards both of these models. The choice depends on their personalities. What if you are someone who likes classic swagger and long-distance touring? Or what if you love a veritable beast or mean machine with raw power? Your passion for biking and your chosen type go hand in hand. At the same time, your confidence and skill set also play a part. Sport bikes and cruiser bikes are offerings of a specialised nature. Take your time before finalising your decision.
A Little More About Cruiser Bikes
Try a bike like the Bajaj CT125X, which starts from Rs. 71,354 (ex-showroom, New Delhi). A new model from Bajaj Auto is one of the best bikes in the category. A four-stroke 124.4 cc single-cylinder SOHC air-cooled DTS-i engine works magic with aplomb. It generates 10.9 PS at 8000 RPM and 11 Nm peak torque at 5500 RPM. A five-speed transmission also works neatly with the engine.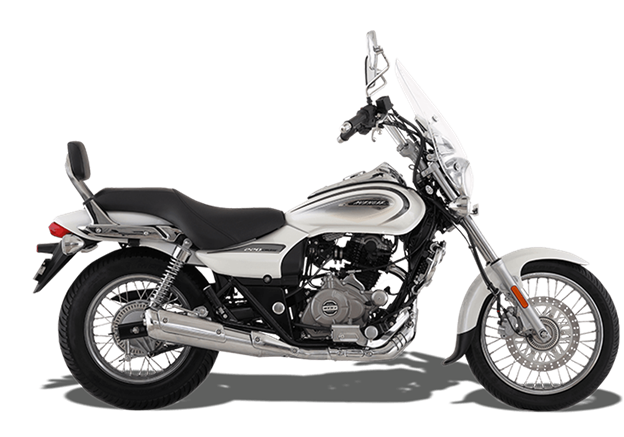 Cruiser bikes are motorcycles ensuring superior comfort while also providing great performance alongside. These are different from sports bikes and have a lower seat height. The riding position is also more relaxed by nature. They are also easier to tackle over longer distances and highway rides. Touring is a breeze with these motorcycles. You may also find many customisation options alongside. Such bikes are more inclined towards ensuring the right mix of style and comfort. It is a bigger priority in place of speed and undiluted performance. The foot pegs are usually slotted further backwards here. At the same time, the handlebar position is higher than on any sport bike.
The engines are also larger for these bikes. They also offer higher torque at the low end, making them suitable for city drives. You will find several popular models available in this category too. For instance, the Bajaj Avenger Cruise 220 is one of the most popular.
Some of the biggest plus points of cruisers include:
Relaxed and comfortable riding position along with better comfort over longer journeys.
More inclined towards touring with higher low-end torque.
More customisable in several cases.
Bigger engines with superior cruising abilities.
Classic/iconic designs that always have immense road presence. To date, they make heads turn with their fusion of retro glamour with modern touches. This is an un-missable aspect of cruiser models.
Knowing More About Sport Bikes
Sport bikes are quite different from cruiser bikes. They are motorcycles which focus on performance, speed, and sportiness. They are lighter than cruisers while offering higher power figures as well. Sport bikes come with aggressive designs and riding positions as well. Many of them have powerful engines which can go up to high speeds. Some also have superior suspension systems. These enable better cornering at higher speeds without any traction losses.
Sport bikes also get specialised brakes for quick stops. They have amazing aerodynamic designs tailored to ensure higher agility and responsiveness alike. They ensure great riding experiences across tracks and open roads. They are also lighter in comparison to many other motorcycles. This makes them easier to manoeuvre at times. They also have higher speeds and power, which suit the needs of several enthusiasts. Some sports bikes also have high-end suspensions, as mentioned. They ensure better comfort, cornering, and handling. They do need more maintenance than other motorcycle types. At times, they do not suit newbies without prior experience riding high-speed motorcycles. Congested city roads are often not conducive to these bikes.
Summing up the Differences
Some of the major differences between cruiser bikes and sport bikes include:
Cruisers ensure more comfort and a relaxed riding stance across longer distances. Yet, sports bikes usually focus more on performance and speed.
They have unique designs and body ergonomics.
Cruisers have softer suspensions, while sport bikes have more aggressive riding positions. They also have high-performing engines, more power, and more advanced suspension equipment.
Sport bikes are often faster and come with lighter weight than cruisers.
Which One Should you Choose?
Those seeking the thrill of the race track or light and powerful motorcycles may go for sports bikes. Cruiser bikes could be better options for those looking for a relaxed ride on the highway. They'll offer ample power on tap and easier manoeuvring in the city. It will help if you choose it per your riding style, expertise, and preferences. Of course, don't forget to factor in your budget.
Take your time and avoid rushing into any decision. Bajaj Auto has some fantastic models available in both segments.
Recent Articles
Check out the prices of all the bajaj 250cc bikes in India?
Know More

Which is the best 200cc naked bike in India?
Know More

How many miles does a 125cc engine last?
Know More

What are the best naked 250cc bikes under 2 lakh?
Know More

What is the best naked bike between 150cc-250cc?
Know More

Tag Cloud