Back
Last Updated: Feb 15 2023, 11:30 AM IST
Which is the Most Affordable Sports Bike?
Sports bikes have historically been among the most visually stunning segments of bikes, as they attract a great deal of attention on the street, and not simply for their aesthetics. Numerous things contribute to the bikes' wow impact.

Sport Bike exudes speed, power, and powerful acceleration. This combination necessitates a strong engine and finely tuned components that work together effortlessly. As a result, sports bikes accelerate to higher speeds in a matter of seconds. Another benefit is their superior turning capabilities, which make riding at high speeds easier. While these bikes are not intrinsically the most fuel-efficient two-wheelers, the most recent versions offer excellent mileage. Therefore, the most economical sport bike may also be used as a commuting bike. So, are you looking for the most affordable Indian sports bike? Here, your quest comes to an end. We have researched the available possibilities and prepared a list of the finest affordable sports bike.
Bajaj Pulsar N160
Take control of emergency braking with complete assurance with the dual-channel ABS that prevents wheel lockup.Specifically, the Bajaj Pulsar N160 is simply the N250 with a smaller engine displacement, the seating position is rather comfortable.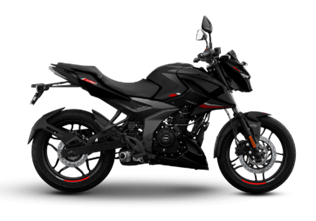 The low-to-mid-range grunt is sufficient for rapid overtakes and twists, making it simple to navigate through traffic. The public has a favourable perception of this bike due to its brand value and mileage. However, it boasts the most efficient 164.82cc engine available.
Price: Rs. 1.39 lakh+
Engine displacement: 199.5 cc
Maximum power: 24.5 PS @ 9750 rpm
Fuel Type: Petrol
Dual-tone alloy wheels
Cylinders: 1
Bajaj Pulsar RS 200
It features the biggest engine available at this price level, and it provides the best performance you could wish from a 199.5cc engine. Additionally, the riding position is not overzealous and is suitable for daily city rides.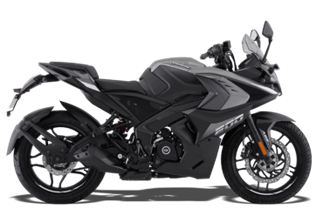 Additionally, there is dual-channel ABS for safety. The 200cc engine produces 24 horsepower. The suspension of the Pulsar 200 is the vehicle's defining feature since it allows for a highly comfortable citThe bike's design is distinctive, giving it a mind-blowing wow factor. It delivers performance comparable to the 250cc class.y trip.
Price: Rs. 1.45 lakh+
Engine displacement: 199.5 cc
Maximum power: 24 PS @ 9,750 rpm
Fuel Type: Petrol
Cylinders: 1
Bajaj Pulsar NS 200
The Bajaj Pulsar 200 NS is a motorcycle with great racing factors that provides a thrilling ride. On this formidable beast, you may enjoy long drives on wide roads.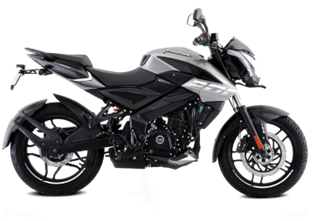 Pulsar NS200 has a liquid-cooled, fuel-injected, 199.5-cc engine that can produce a maximum of 24.5 PS of power and 18.5 Nm of torque. This is coupled with a 6-speed gearbox and single-channel ABS. The bike has a perimeter frame, front telescopic forks, and a Nitrox monoshock in the back. The 17-inch alloy wheels are kept in place by petal discs measuring 300 mm and 230 mm.
Price: Rs. 1.39 lakh+
Engine displacement: 199.5 cc
Maximum power: 24.5 PS @ 9750 rpm
Fuel Type: Petrol
Cylinders: 1
Bajaj Dominar 250
Considered one of India's most affordable sports bikes under the economical price range, the bike is equipped with a 248.77 cc single-cylinder liquid-cooled DOHC engine.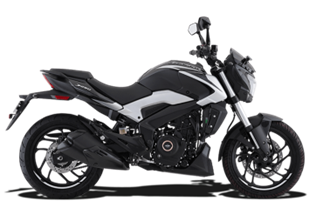 The engine can easily produce 23.5 Nm of torque and the maximum Bajaj Dominar can speed up to is 132 Kmph.
Price: Rs. 1.64 lakh+
Engine displacement is of 248.77 cc
Maximum power the bike can produce is of 27 bhp at 8500 rpm
The bike runs on petrol
Bajaj Pulsar F250
It has an entirely new design with many similarities to the previous Pulsar series. It is fitted with a redesigned instrument panel that retains a basic yet elegant appearance thanks to its analogue rev counter.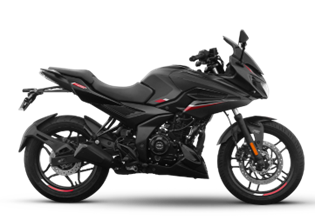 This redesigned display's digital portion now includes handy features such as a clock, gear shift indication, and range to empty gauge. With its own light clutch and accessible power, the Pulsar F250 is a thrill to drive in heavy traffic while also being able to maintain speeds between 90 and 110kph on the highway, even without the engine sounding strained.
Price: Rs. 1.50 lakh+
Engine displacement: 249.07 cc
Maximum power: 24.5 bhp @ 8750 rpm
Fuel Type: Petrol
Cylinders: 1
There you have it, a list of the most affordable sports bikes available on the market that will provide countless miles of enjoyment without draining your bank account or committing you to an expensive financing plan.
Final Thoughts
The increasing spending power of Indian two-wheeler buyers has increased the demand for high-end bikes. Bajaj is one of the most preferred brands amongst the Indian consumers when it comes to bikes. The wide range of bikes under the affordable price range attracts consumers from all economic segmentation.

Increasing numbers of individuals are purchasing models with capacities above 160 cc. In addition, a significant proportion of buyers with consumer spending are the young generation, which leads them to prefer sports bikes. The Indian market is fiercely competitive, with several options available at various prices across all sectors.
Recent Articles
Check out the prices of all the bajaj 250cc bikes in India?
Know More

Which is the best 200cc naked bike in India?
Know More

How many miles does a 125cc engine last?
Know More

What are the best naked 250cc bikes under 2 lakh?
Know More

What is the best naked bike between 150cc-250cc?
Know More

Tag Cloud