Back
Last Updated: Feb 15 2023, 11:30 AM IST
Which Bike is Best- Cruisers or Sport Bikes?
A sport bike and a cruiser bike are different propositions for their users. While it is hard to pick a winner, riders still compare before they buy. Well, sometimes it depends on the rider's personality above everything else. What do you prefer while using your bike? Are you more into the open roads and country? Do you prefer cruising for eternity and exploring new places over the weekends?

Do you look for easier maneuverability and low-speed cruising abilities in the city? Or do you like brute power and acceleration on the track and open roads? Is sportiness your middle name? It all depends on how experienced you are at riding specialised motorcycles. The sport bike vs cruiser bike debate has continued for a long time. Here is a look at the finer nuances of the same in detail.
Why are Cruiser Bikes Better than Sport Bikes?
Here are some aspects that explain why cruiser bikes are better than sport bikes-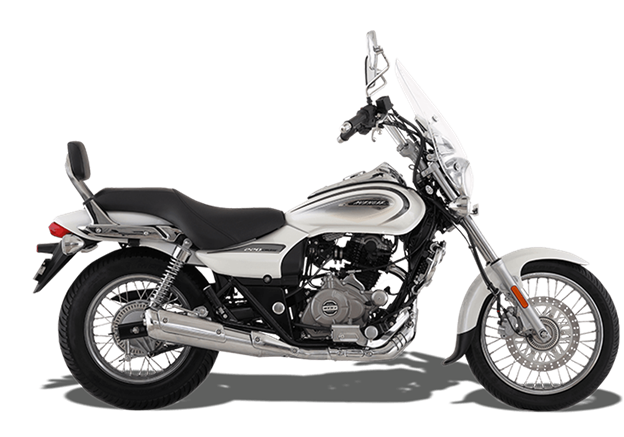 More comfortable riding positions and relaxed experiences. Cruisers get wider handlebars with a rear incline and lower seating. This ensures smoother, longer journeys, especially with big pillion seats. The footrests are also positioned uniquely to maximise convenience.
They are easier to tackle than sports bikes in congested city riding conditions.
They have bigger fuel tank capacities which offer more range for journeys.
They are more suitable for beginners. Many riders do not have experience in manoeuvring high-speed sports bike Cruisers offer more accessible braking and acceleration due to their lower seating height.
Cruisers have windscreens to keep dust away. They are also more customisable than conventional sports bikes at times.
Cruiser bikes have powerful engines with higher torque than power figures. They offer excellent low-speed rides.
They may also be easier to maintain than sport bikes in the long run.
Why are Sport Bikes Better than Cruiser Bikes?
Here are some aspects that show why sports bikes are better than cruiser bikes-
Some of the other features of this bike under 1.4 lakh include:
Sport bikes are lighter and offer easy manoeuvrability at times.
They are more suited for the racetrack or open-road riding.
They have more power and higher speeds with ultra-powerful engines at times.
They have more advanced suspension and braking technologies. The focus here is the best possible performance and superior handling. They also come with more agility and faster acceleration in most cases.
How do you Choose?
As you can see, sports bikes and cruisers have their pros and cons. Yet, it isn't easy to pick clear wasn't as you put them to the test. Would you go with something like the Bajaj Pulsar RS200, a bonafide sports bike? Or does the Bajaj Avenger 220 Cruise fascinate you? These are two of the finest examples from Bajaj Auto in India.
There are other sports bikes from the brand in India, including the famous Bajaj Pulsar 250. Its cruisers also stand out for their distinctive designs. Hence, it depends on the buyer's needs and personality, as mentioned above. The Pulsar 250 and RS200 models are those quintessential sports bikes. They offer decent horsepower and sporty riding experiences. The Bajaj Avenger 220 Cruise ensures relaxed and comfortable highway cruising. It suits a particular kind of temperament and style.
Those seeking more relaxed cruising at lower speeds may consider cruiser bikes. They are also more suited for highway and long-distance rides. The look and feel are unique with their retro bits. At the same time, those interested in performance motoring will want to try sports bikes. This includes bikers seeking something super fast, agile, and premium. You should t consider your experience, riding prowess, and specific preferences. Remember that a little homework will save you loads of hassles in the future. Of course, the budget also matters in this case. There are affordable and more expensive options in both segments.
Why Choose Bajaj Auto?
Bajaj Auto is a one-stop solution for buying the best sports bikes or cruiser bike models. You will always find cost-effective but feature-packed offerings at the brand. Being a customer at Bajaj Auto is always a memorable experience for more reasons than one. These include great service, customer support, and several other benefits.
The company has a reputation for making reliable two-wheelers. Its core focus is ensuring the highest possible value for customers. That is why you can trust Bajaj Auto for your next bike decision. It is also India's leading two-wheeler exporter. Every two out of three Indian bikes that sell globally bear the Bajaj logo. That is another testament to the quality standards the brand upholds. Be it a cruiser or sports bike, go with your gut and do some homework!
Recent Articles
Check out the prices of all the bajaj 250cc bikes in India?
Know More

Which is the best 200cc naked bike in India?
Know More

How many miles does a 125cc engine last?
Know More

What are the best naked 250cc bikes under 2 lakh?
Know More

What is the best naked bike between 150cc-250cc?
Know More

Tag Cloud