Back
Last Updated: Feb 22 2023, 11:30 AM IST
Which bike gives better average 100cc or 160cc?
Worried about rise in the fuel prices and now you are looking for a fuel-efficient bike? We heard you correctly. Mileage bikes are now in high demand. We are all looking for a fuel-efficient bike that will give us the best performance on the road. Are you also curious about how to use the least fuel on the road? It is widespread, but which bike, 100cc or 160cc, has better fuel efficiency? BS6 bikes are an excellent option for a mileage-optimized bike.

The majority of the automobile sector in India is based on two-wheelers, which have constantly met or exceeded most people's requirements. The makers are more concerned with investing in durable, user-friendly bikes.

India's best companies, like Bajaj, make the most fuel-efficient bikes, which meet each user's needs for speed, fuel mileage, durability, and price. Therefore, potential buyers like yourself will have the ideal experience if they purchase one of these mileage bikes that are excellent performers.

The variety of commuter bikes delivers exceptional fuel economy. The market has remained stable despite several turbulences, COVID being the most significant. Because of the wide range of options, selecting a mileage bike between 100cc and 160cc will let you travel as effectively as possible. Choosing the most acceptable option from those available will enhance your experience.

Now let's examine four facts that will help you decide whether 100cc or 160cc is better for you.
Purpose: If you need a motorcycle for everyday travel, a 100cc bike would be the most fuel-efficient option. But the 160cc is a good choice for young riders, especially those who want to show off their style.
Cost Effective: 160cc has a bigger engine capacity than 100cc, and as engine capacity is directly linked to fuel consumption, it goes without saying that 100cc will be more cost-effective than a 160cc bike.
Performance: While the 100cc bike is cost-effective and reduces your overall expenses, its performance is pretty average as it is best for daily commuters, but if you intend to take a long journey, opt for a 160cc engine.
Speed: If speed is what fascinates you and you have the personality of a sportsperson, the 160cc engine is the best choice for you. Compared to a 100cc bike, they are considerably quicker and more user-friendly. In addition, these bikes are durable and can withstand the misuse and harsh terrain without complaint.
Bajaj motorcycles rank well in fuel economy; they are the most fuel-efficient 160cc motorcycles in India. Additionally, they are simple to maintain and have lower service costs.
Below is a list of India's 160cc motorcycles.
Pulsar N160
The Pulsar N160 resembles the 2020 Pulsar F250 in appearance. This bike is suitable for a young, first-time rider in college or who has just started working. This stylish commuter bike won't break the budget with a fuel economy of more than 50 km/l.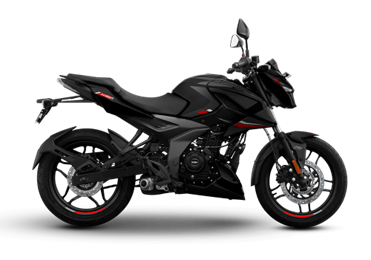 This motorcycle has a maximum torque of 14.6 Nm and a maximum horsepower of 15.5 BHP. This motorcycle is aggressively engineered for great performance and ranks among India's best 160cc bikes.
Pulsar NS160
With a fuel tank size of 12L, this motorcycle is anticipated to achieve 45–55kmpl. The bike has a nice instrument cluster, a gear shift indicator, and big footpegs for the passenger. For safety purposes, an always-on headlight is now included.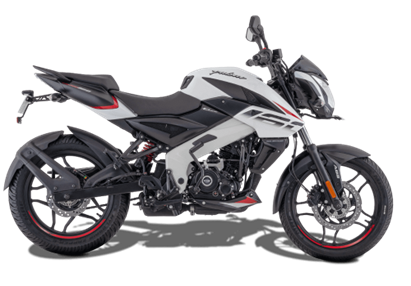 The 160NS is equipped with an upgraded version of the AS150's 149cc engine, which is now a 160.3cc single-cylinder engine that produces 15.5PS @ 8500rpm and 14.6Nm @ 6500rpm. The 160NS's 142kg kerb weight makes it heavier than the competitors, but its torque gives it the advantage.
Pulsar 150
The design of the Pulsar 150 has always been outstanding. Bajaj's trademark wolf-eye headlights with pilot lighting are featured up front. The Pulsar has a strong stance, which is most obvious when you look at it from the side.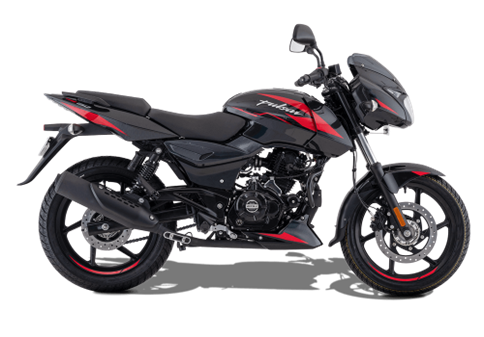 Pulsar 150 specifications include an air-cooled 149cc engine driven by DTSi. At 8,000 rpm, this twin-spark engine can make 14 horsepower, and at 6,000 rpm, it can make 13.4 Nm of torque. Pulsar 150's mileage is 65 kmpl.
Final Words
The stylish look and great performance of a 160cc motorcycle may make you choose it, but the price and fuel mileage of a 100cc model may make you choose it instead. Therefore, it is always your choice which bicycle to acquire. Before finalizing, consider your budget, personal preferences, and test drive experience.
Recent Articles
Check out the prices of all the bajaj 250cc bikes in India?
Know More

Which is the best 200cc naked bike in India?
Know More

How many miles does a 125cc engine last?
Know More

What are the best naked 250cc bikes under 2 lakh?
Know More

What is the best naked bike between 150cc-250cc?
Know More

Tag Cloud