Back
Last Updated: Feb 22 2023, 11:30 AM IST
Which are the best 150cc to 200cc motorcycles?
Choosing a motorcycle is hard, especially since there are numerous options to choose from. Interestingly, there is also a wide variety of engine displacement possibilities. You're also likely interested in learning more about 150cc and 200cc bikes if you are here. Therefore, it makes sense to find out as much as possible before making a purchase or any other decision. This article provides an in-depth analysis of both 150cc and 200cc bikes.

By the conclusion of this article, you will gain a clear understanding of the capabilities of different sorts of motorcycles as well as whether they are right for you. Let's have a look.
150cc motorcycles
It also means that most 150cc bikes are good on fuel because they have an average top speed of 50 km/l. In general, 150cc bikes can attain speeds of between 45 and 75 km/l. Some of the most powerful and modified 150cc motorcycles may reach speeds of up to 75 miles per hour.
Typically, it takes 150cc bikes to accelerate from 0 to 60 km/l between 10 and 17 seconds. On the other hand, 150cc bikes are relatively light and easy to operate. As a result, they will only present riders with a little difficulty regarding handling. That makes them enjoyable to ride in the city and on long routes. Typically, they are quite agile and swift at the low end.
200cc motorcycles
Due to their bigger engine displacement, 200cc bikesare often quicker than 150cc motorcycles. Consequently, 200cc motorcycles might be more enticing to some individuals. The typical speed of 200cc motorcycles is around 65 miles per hour. However, some 200cc bikes may attain speeds between 77 and 90 km/l based on the model, riding circumstances, and modifications implemented.
As a result of their bigger engine displacement, 200cc bikes can also accelerate a bit more quickly. The lower engine displacement and the motorcycle's overall lightweight, 200cc bikes are often light, fast, and simple to control.
Segments of 150cc and 200cc motorcycles
1. Speed: Typically, 150cc motorcycles have between 14 and 20 horsepower. In contrast, 200cc bikes can have between 20 and 28 horsepower. Both 150cc and 200cc motorcycles have great acceleration at low speeds, and their top speeds and acceleration at high speeds are also very good. Both the 150cc and 200cc bikes are suitable for beginners. They are safer than other, more powerful motorbikes since they are easy to ride and control.
2. Expenses and taxes: Motorcycles with 150cc and 200cc displacements have reduced maintenance expenses. However, 200cc motorcycles may have marginally higher maintenance costs than 150cc motorcycles. Insurance costs and road taxes, which will be a bit more for 200cc bikes than for 150cc bikes because the 200cc bikes have bigger engines, are usually the main cost differences.
Popularity-leading performance Bajaj bikes with engines between 150cc and 200cc are known for their high-power levels and eye-catching designs. Several bikes in this market, including the Pulsar RS200, the Pulsar NS200, and many more, achieve 55 km/l in real-world riding circumstances.
Pulsar N160
The Pulsar N160 resembles the 2020 Pulsar F250 in appearance. This bike is suitable for a young, first-time rider in college or who has just started working. This stylish commuter bike won't break the budget with a fuel economy of more than 50 km/l.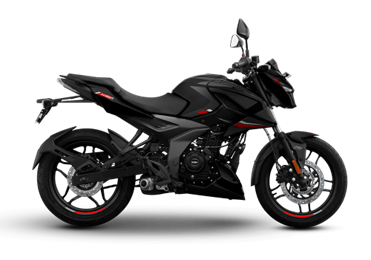 This motorcycle has a maximum torque of 14.6 Nm and a maximum horsepower of 15.5 BHP. This motorcycle is aggressively engineered for great performance and ranks among India's best 160cc bikes.
Pulsar NS160
With a fuel tank size of 12L, this motorcycle is anticipated to achieve 45–55kmpl. The bike has a nice instrument cluster, a gear shift indicator, and big footpegs for the passenger. For safety purposes, an always-on headlight is now included.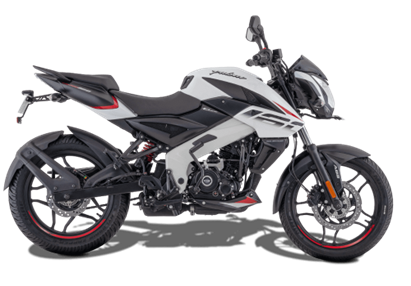 The 160NS is equipped with an upgraded version of the AS150's 149cc engine, which is now a 160.3cc single-cylinder engine that produces 15.5PS @ 8500rpm and 14.6Nm @ 6500rpm. The 160NS's 142kg kerb weight makes it heavier than the competitors, but its torque gives it the advantage.
Pulsar 150
The design of the Pulsar 150 has always been outstanding. Bajaj's trademark wolf-eye headlights with pilot lighting are featured up front. The Pulsar has a strong stance, which is most obvious when you look at it from the side.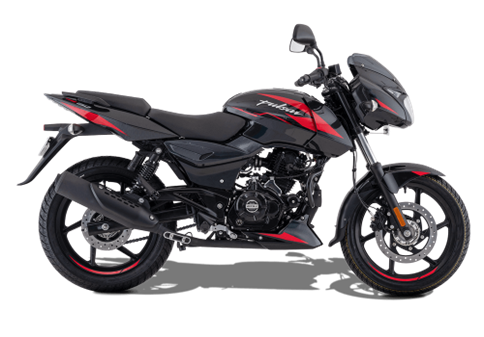 Pulsar 150 specifications include an air-cooled 149cc engine driven by DTSi. At 8,000 rpm, this twin-spark engine can make 14 horsepower, and at 6,000 rpm, it can make 13.4 Nm of torque. Pulsar 150's mileage is 65 kmpl.
Final Words
The stylish look and great performance of a 160cc motorcycle may make you choose it, but the price and fuel mileage of a 100cc model may make you choose it instead. Therefore, it is always your choice which bicycle to acquire. Before finalizing, consider your budget, personal preferences, and test drive experience.
Recent Articles
Check out the prices of all the bajaj 250cc bikes in India?
Know More

Which is the best 200cc naked bike in India?
Know More

How many miles does a 125cc engine last?
Know More

What are the best naked 250cc bikes under 2 lakh?
Know More

What is the best naked bike between 150cc-250cc?
Know More

Tag Cloud