Back
Last Updated: Feb 16 2023, 11:30 AM IST
What is the Best 200cc Bike in India?
Increasing numbers of individuals are purchasing models with capacities above 200cc. Due to their speed, efficiency, and dedication to maintenance and service expenses, 200cc bikes are trending in the sports bike market. In addition, the vibrant graphics on these bikes improve their sporty appearance and increase their comfort and durability.

In India, 200cc bikes are the best alternative if you seek high performance and convenience. They provide the optimal balance of style, performance, and mobility. These bikes are suitable for both everyday commuting and extended highway excursions.

Even among 200cc motorcycles, some models get great fuel efficiency and are inexpensive. Here is a list of the finest 200cc bikes currently available in India.
Bajaj Pulsar RS200
The Bajaj Pulsar RS200 runs the biggest engine and offers the best performance that a 200cc bike can offer.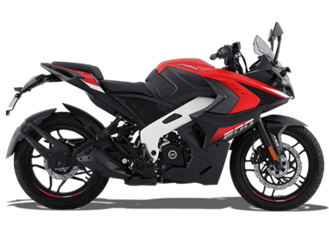 The bike is suitable for daily commutation and can easily navigate heavy traffic. The bike's sturdy body also makes it highly attractive, channeling energy in the rider. Compared to other 200cc bikes, Bajaj Pulsar RS200 is immensely powerful and different. The bike has an ABS dual channel feature and is one of the best 200cc bikes in India.
Design :
The bike maintains indestructible balance with the help of an anti-friction bush, helping you take flawless curvy turns on busy city roads. The floating crystal LED taillights leave a blazing trail once you speed up on any road creating a wow factor.
Features :
The bike has a digital display which showcases the speed and odometer. The bike also has a 199.5cc engine with fuel injection. There are rear- and front-end LED indicators making the bike highly attractive.
In addition, it features dual-channel ABS and front and rear LED indicators. As a result, the RS 200 represents an excellent value. This motorbike's sheer speed and mobility make it highly adaptable in any situation.
Bajaj Pulsar NS200
This bike is well-known among tour enthusiasts and has been proven to be a reasonably priced sports tourer.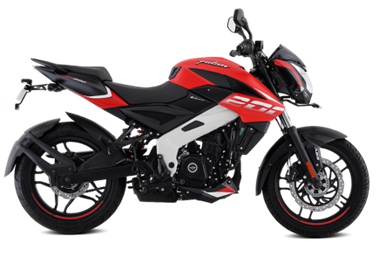 The motorcycle is determined by its 199.5-cc engine, which generates 24.5 PS and 18.5 Nm of torque. The BS6-compliant Bajaj Pulsar 200 NS is offered in four distinct colors. Pulsar NS200 has several features, including double disc brakes, tubeless tyres, and a single-channel ABS. Therefore, it is relatively quick to induce addiction to the adrenaline surge of speed.
Key Specs
Price: Rs. 1.39 lakh+
Engine displacement: 199.5 cc
Maximum power: 24.5 PS @ 9750 rpm
Fuel Type: Petrol
Cylinders: 1
Design:
The improved new Pulsar NS200 has an athletic appearance. In addition to the new look and enhanced colour options, the NS200 BS6 models receive a two-tone paint scheme with new graphics
Safety:
To enhance the rider's safety, the NS200 is fitted with disc brakes on both the front and back wheels and a single-channel ABS to prevent skidding during braking.
Features:
The semi-digital digital instrument is visible and simple to use. It has a speedometer, fuel level indicator, trip meter, and RPM blinker. Overall, the NS line has remarkable buildability. Bajaj Pulsar NS 200 is aerodynamically engineered to achieve the next level of excellence.
Bajaj Avenger 220 Cruise
The Bajaj Avenger 220 Cruise is one of the best cruiser bike in the Indian market. The highly economical and low maintenance bike has turned out to be the game changer for Bajaj and has emerged as a favorite cruiser bike amongst bike enthusiasts.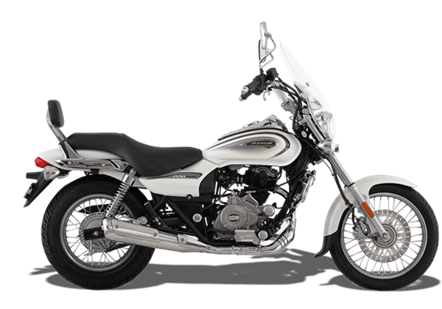 Avenger's other features include a highly attractive windscreen, LED DRLs, an updated and more stylish Avenger emblem, and newly updated graphics.
Key Specs
Price: Rs. 1.39 lakh+
Engine displacement: 220 cc
Maximum power: 17.55 Nm @ 7000 rpm
Fuel Type: Petrol
Cylinders: 1
Design:
It retains its characteristic cruiser motorcycle style with the low-slung saddle, windshield, rear-swept at the front, and a wide wheelbase. The 3D logo, chrome-plated components, and wire-spoked wheels offer a sense of luxury to the entire design.
Safety:
The bike is made for both short and tall riders, thanks to its low-slung seat, ample legroom, extended front wheel shaft, and provision for safety via ABS and DRL.
Features:
The digital panel has exquisite blue LED lights. In fact, it features two trip meters and a maintenance alert. Standard features include an odometer, a speedometer, and a fuel gauge. The wind visor provides excellent protection from dust, tiny stones, and water splashes from the front. In terms of protection, it is also effective. Long journeys are most pleased with a padded seat. The increasing spending power of Indian two-wheeler buyers has increased the demand for high-end bikes.
Final Words
Today, commuters want more than simply an economical and effective mode of transportation. They want style and steady performance from their automobiles. In addition, a significant proportion of buyers with consumer spending are the fairly young generation, which leads them to prefer a 200cc bike in India.
Recent Articles
Check out the prices of all the bajaj 250cc bikes in India?
Know More

Which is the best 200cc naked bike in India?
Know More

How many miles does a 125cc engine last?
Know More

What are the best naked 250cc bikes under 2 lakh?
Know More

What is the best naked bike between 150cc-250cc?
Know More

Tag Cloud