Back
Last Updated: Feb 16 2023, 11:30 AM IST
Which is the fastest & safest bike for Indian roads?
Biking is a popular activity and trend in India, particularly among young people. Each year, bikers go on long drives and ride over hilly terrain. Bikes currently available on the market are equipped with vital safety measures. Such riders seek the fastest and safest bikes for Indian roads and those that are fuel-efficient, economical, and low maintenance.

Here is the list we have collected for the fastest and safest bikes for Indian roads.
Dominar 400
Bajaj's one of most preferred bikes, Dominar 400, provides the highest return on investment with its premium features.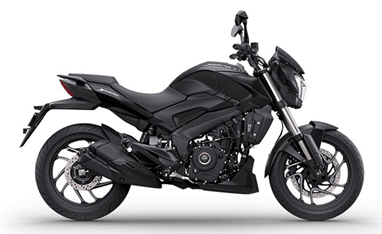 The economical rate and the mileage of 26.5 km per litre make it famous among Indians for daily commutes and long-distance travel. The bike can reach a speed of 165 km per hour with ease.
Here are some of the specifications of Bajaj Dominar 400-
Triple spark four valve DTS-i engine
Maximum torque of 35 NM
Six speed gearboxes
Adjustable mono-shock
Available in three different colours- Vine black, aurora green, charcoal black
Six speed constant mesh transmission
The bike also packs two instrumentation display that reflects fuel efficiency, engine speed, distance, odometer, and gear indicator. As mentioned, the mono-shock in the rear absorbs all the shocks that may ruin the bike on the pot-filled road. You can take this bike for adventure on any type of road, and it will stand over the course of time.
Dominar 250
Dominar 250 is one of the best sports bike in the market which is built specifically for the Indian roads. The design of Dominar 250 is similar to the Dominar 400.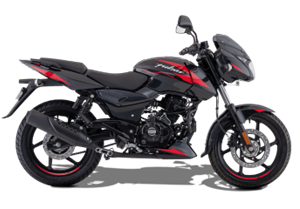 The bike has LED lighting, and comes in three different colors- sparkly black, citrus rush and racing red. The secondary panel of the bike is mounted on its tank. The 250cc bike is equipped with a 248.77 cc single-cylinder, liquid-cooled DOHC engine.
Price: Rs. 1.64 lakh+
Engine displacement: 248.77 cc
Maximum power: 27 bhp @ 8500 rpm
Fuel Type: Petrol
Cylinders: 1
The mileage of a bike is among the most important features a customer considers when making a purchase. The Dominar 250 is a superior bike in terms of both efficiency and economy because of its powerful engine. The promising bike has a mileage of 35 kilometers per liter, making it an excellent option for individuals seeking a fuel-efficient sports bike.
Bajaj Avenger 220 Cruise
Unarguably one of the best bikes for Indian roads, Bajaj Avenger 220 Cruise is fashionable and loaded with premium features. The anti-locking braking system and the bike have a fuel capacity of 13 litres and are upgraded on BS6 standards set by the government.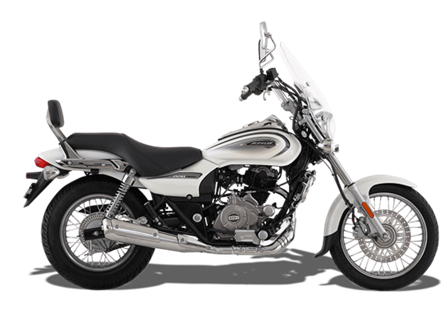 The bike has a double anti-friction bush in front and five-adjustable two springs in the rear for better shock absorption. You can ride your bike on mountains and difficult terrains without any worries.
Key Specs:
Price: Rs. 1.39 lakh+
Engine displacement: 220 cc
Maximum power: 17.55 Nm @ 7000 rpm
Fuel Type: Petrol
Cylinders: 1
It retains its characteristic cruiser motorcycle style with the low-slung saddle, windshield, rear-swept at the front, and a wide wheelbase. The 3D logo, chrome-plated components, and wire-spoked wheels offer a sense of luxury to the entire design. The bike is made for both short and tall riders, thanks to its low-slung seat, ample legroom, extended front wheel shaft, and provision for safety via ABS and DRL.

The digital panel has exquisite blue LED lights. In fact, it features two trip meters and a maintenance alert. Normal features include an odometer, a speedometer, and a fuel gauge. The wind visor provides excellent protection from dust, tiny stones, and water splashes from the front. In terms of protection, it is also effective. Long journeys are most pleased with a padded seat.
Final Words
When it comes to the fastest bike, there's nothing quite as enjoyable as riding one yourself. But riding a bike may also be gratifying if you have a bike that matches your demands and is comfortable. The Indian motorcycle industry has transitioned from fuel-efficient models to performance-oriented versions. Currently, bikes priced at around 2 lakh rupees are one of the most popular two-wheeler segments in India, and manufacturers are lining up models to satisfy the rising demand.
Recent Articles
Check out the prices of all the bajaj 250cc bikes in India?
Know More

Which is the best 200cc naked bike in India?
Know More

How many miles does a 125cc engine last?
Know More

What are the best naked 250cc bikes under 2 lakh?
Know More

What is the best naked bike between 150cc-250cc?
Know More

Tag Cloud