Back
Last Updated: Feb 20 2023, 11:30 AM IST
Which is the Best Bike Under 2 Lakhs?
You must have come across a group of bikers during your school days and wondered when you would get yours. This happens with every child once in their lifetime. If you are now considering options for the best bike under 2 lakhs, you will come across a multitude of options. This is a price band that will offer many options for buyers, and that too in various types and styles. You can find the best bikes in this price bracket from Bajaj Auto. Here's taking a closer look at the available options.
Bajaj Dominar 250
The best bike under 2 lakhs for serious riders, the Bajaj Dominar 250 comes at Rs. 175,002 (ex-showroom, New Delhi). It comes with a DOHC engine with liquid cooling and is a great tourer. It also comes with a perimeter frame, class-leading USD forks, and a slipper clutch. It is an irresistible option for those looking to cover long distances in style!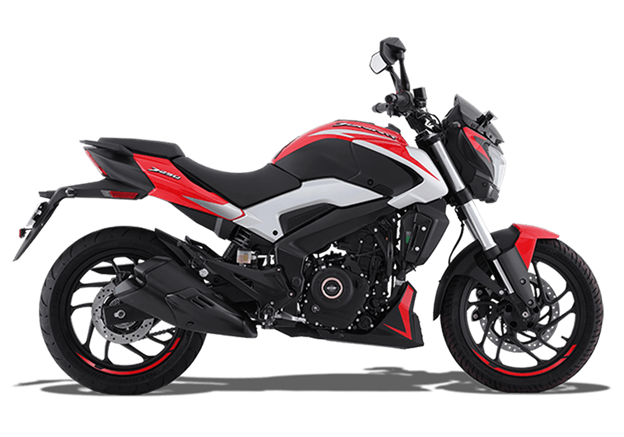 It also gets dual-channel ABS along with a full-LED headlight. Its fuel-injected and double overhead camshaft mill dishes out 27 PS at 8500 RPM as well as 23.5 Nm of peak torque at 6500 RPM. The Dominar 250 has smooth power delivery, which inspires confidence. It has a meaty top-end with enough power on tap for extra sportiness. There is a torquey effect throughout the rev range. This ensures easier cruising with lower gear shifting and enhanced fuel economy. The liquid cooling feature combats chances of overheating, ensuring zero performance lags too.
There is also a six-speed gearbox which enables superior high-speed cruising. The riding stance of the Dominar 250 is comfortable yet upright. It also makes for a powerful presence on the road. Long journeys also become more comfortable with superior riding ergonomics. Another interesting touch is the twin barrel exhaust system, with its interesting note.
Key Features Worth Noting
The seat gets premium padding and ample width for better riding support. Class-leading USD 37 mm forks ensure a more robust ride and superior handling. Expect smooth gearshifts upon decelerating, while there is an advanced slipper clutch. This lowers the impact of engine braking while combating sudden transmission damage. The twin-spar reinforced frame offers more torsional rigidity and lateral strength as well.
The bike also comes with a reverse-split LCD display setup. It comes with a brighter backlight as well. There is also a twin-channel anti-lock braking system (ABS). It also gets an LED headlight with the AHO (auto headlamp on) feature. Riders can touch 100 kmph within 43 meters. They also get a front 300 mm disc brake with the radial calliper mounting feature. Integrated bungee strips also lie hidden beneath the pillion seat. This helps in taking luggage along for longer journeys. Not for nothing is the Dominar 250 a true-blue tourer! Owning the Dominar is synonymous with a different lifestyle. One where the miles don't matter, and neither do the bends.
Bajaj Pulsar RS200
Another great option for finding the best bike under 2 lakh is the Bajaj Pulsar RS200. This starts at Rs. 171,021 (ex-showroom, New Delhi) onwards. It also has a DTS-i FI Triple Spark engine and liquid cooling technologies. You can also expect safer braking systems courtesy of ABS. The engine ensures optimal experiences even when temperatures are on the higher side. This makes 24.5 PS of power at 9750 RPM. The bike also comes with a telescopic suspension system and an anti-friction bush.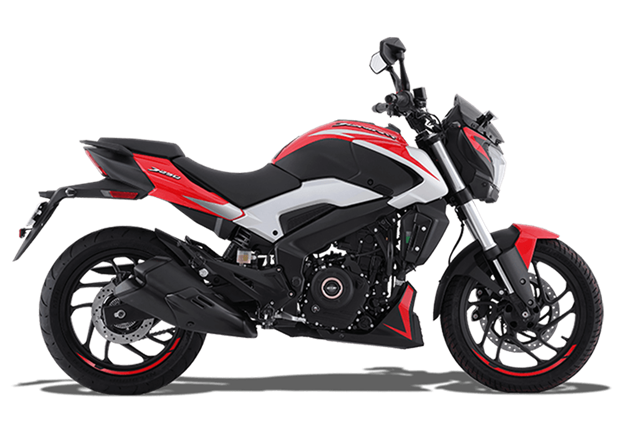 You can also expect a quick start along with better all-weather engine temperature control. You can also expect better control with good braking and dual-channel ABS.
Alternative Options to Look Out For
The best bike under 2 lakh price band options includes the Bajaj Pulsar 250 and Pulsar NS200. You can also check out the stylish Bajaj Avenger 220 Cruise. These bikes will offer the right mix of performance and riding comfort. You can also expect oodles of road presence and great brand value simultaneously. The Avenger 220 Cruise is a stylish model that flaunts a design unlike any other you will find on the road. This will stand out with its classic stance and feel. It is a major plus point for those who love classic tourers and the extra horsepower that they bring to the table. The NS200 offers sportiness and performance in the right doses as well.
On an Ending Note
The Bajaj Pulsar 250 is another popular model in India that falls in the best bike under 2 lakh categories. It has been a powerful alternative for those seeking an upgrade from 150 or 160-cc models. You can also check out the RS200 and Dominar 250, depending on your preferences. Bajaj Auto offers many options to suit your needs in the sub-2 lakh category. You must compare these bikes based on some parameters before making any decision. These include your budget, design preferences, and power/engine specifications.
Recent Articles
Check out the prices of all the bajaj 250cc bikes in India?
Know More

Which is the best 200cc naked bike in India?
Know More

How many miles does a 125cc engine last?
Know More

What are the best naked 250cc bikes under 2 lakh?
Know More

What is the best naked bike between 150cc-250cc?
Know More

Tag Cloud