Back
Last Updated: Feb 16 2023, 11:30 AM IST
Which one is a Better Bike, Avenger Street 160 or Pulsar 150?
Bajaj has manufactured so many outstanding bikes that it might be difficult to pick among them. Before making a choice, it is vital to examine both motorcycles' features. There are so many designs available for 150cc bikes that the options are wide, and making a choice is difficult. To let you know which one to choose we have picked up two very competitive models of Bajaj. We believe it would help you better choose between Avenger Street 160 and Pulsar 150.
Bajaj Pulsar 150
It is considered India's favorite. The Bajaj Pulsar 150 sports bike was created using the special, patented DTS-i technology, which works wonders and offers tremendous power and mileage. It has a 149.5cc engine, an athletic appearance, and great performance.

Due to its enormous demand and sales in the Indian market, the Pulsar 150 can be considered an extremely competitive model manufactured by Bajaj. Given how well-liked it is by Indian consumers, the bike has undergone continual upgrades since its initial 2001 release. The bike's new BS 6 version delivers quick power without gearbox lag.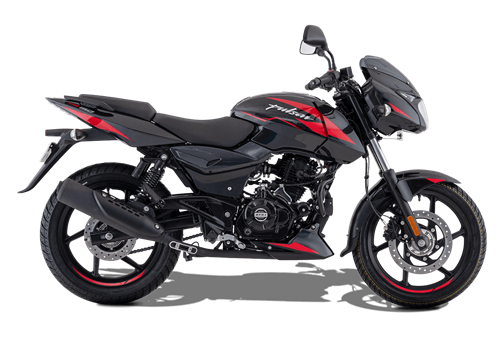 The three-part handlebar contrasts beautifully with the seats, providing the rider with a comfortable experience. One of the upgraded features of the bike is the digital speedometer and trip meter. In addition, the bike looks more elegant because of the addition of new graphics in the Dagger edition.
The bike's front and rear disc brakes along with the single-channel ABS unit guarantee the rider's safety. The Pulsar 150cc often belongs to the commuting market. But the bike's ergonomics and straight seat make it ideal for extended commutes. The bike transmission has five speeds. Bajaj made the 150cc Pulsar with the Indian market in mind. It gets at least 45km/L on average on fuel.
Looks:
It is one of the highly sought-after motorcycles on the two-wheeler market, thanks to a chiseled design, good fuel efficiency, and affordability. While maintaining the Pulsar 150's original design, the bike has new colour schemes and variations. The Pulsar 150 comes in two versions and has four colour options: Sapphire Black Blue, Spark Black Silver, and Spark Black Red.
Handling:
Its 149.5cc, air-cooled, single-cylinder, fuel-injected engine satisfies BS6 regulations. It has a five-speed transmission and generates 13.4 NM of torque and 13.8 horsepower.
Performance:
The main areas that need change are the outside parts of this model, especially the braking. The bike's braking system consists of front and rear disc brakes with ABS technology. The most modern Pulsar 150 also includes split seats, grab rails, a longer wheelbase, wider and larger rear tires, and double disc brakes.
Comfort:
The Pulsar 150 sports 230mm rear disc brakes that are the finest in their class, with notably lower levels of noise, vibration, and harshness.
Key Specs
Price: Rs. 1.04 lakh+
Engine displacement: 149.5cc
Maximum power: 13.25 Nm @ 6500 rpm
Fuel Type: Petrol
Cylinders: 1
Avenger 160 Street
The only cruiser bike available in the 150cc class is the Avenger 160 Street. It is comparable to the stronger Avenger 220. However, with a twin-spark, double-valve DTS-I engine, the motorcycle has a more upscale appearance thanks to its metal finish. Avenger 160 has a look that is influenced by "Roadster."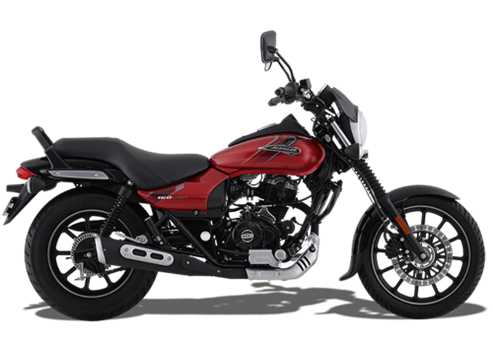 The bike's cruiser-style headlamp and side indicators with halogen bulbs are of the highest caliber. It is a pleasant ride that is ideal for long trips because of the long, low-slung seating. The bike gets roughly 45 km per liter on average, making city riding fuel-efficient as well. The bike stands out in the 150cc segment thanks to its understated yet elegant design. It is a great bike for long tours.
Looks:
The Avenger Street 160 ABS is like the Avenger 220 Street in terms of aesthetics, headlight cluster with LED DRLs, and alloy wheels. The bicycle features slight design modifications, such as a new colour palette. Other design elements that improve the bike's appearance include:
Its 149.5cc, air-cooled, single-cylinder, fuel-injected engine satisfies BS6 regulations. It has a five-speed transmission and generates 13.4 NM of torque and 13.8 horsepower.
The big rear tyre
Low-slung rider sea
Large, wide fuel tank
Well-cushioned backrest
Performance and Handling:
The brand-new Avenger Street 160 ABS has superb handling and performance. The bike's design ensures the users have a wonderful, comfortable riding experience. It shouldn't be difficult to weave through the traffic because the bike seems nimble and has lights.
Comfort:
Wide seats and great suspensions ensure that bumps on the road are taken care of.
Key Specs
Price: Rs. 1.12 lakh+
Engine displacement: 160cc
Maximum power: 13.07 Nm @ 7000 rpm
Fuel Type: Petrol
Cylinders: 1
Final Thoughts
Both bikes are standout products in the 150cc bike segment. However, it ultimately boils down to you and what you want from the bike. If you're looking for a commuter cum sports bike that can take care of your daily travel, then the Pulsar 150 is ideal. However, if you're looking for a bike to travel long distances and are seeking comfort during those long rides from the bike, then the Avenger Street 160 is the best bet for you. Both bikes have different utilities. However, Bajaj has tried incorporating cruiser and commuting components in both bikes.
Recent Articles
Check out the prices of all the bajaj 250cc bikes in India?
Know More

Which is the best 200cc naked bike in India?
Know More

How many miles does a 125cc engine last?
Know More

What are the best naked 250cc bikes under 2 lakh?
Know More

What is the best naked bike between 150cc-250cc?
Know More

Tag Cloud