Back
Last Updated: Feb 16 2023, 11:30 AM IST
Can a Bajaj Pulsar 150 Travel from Hyderabad to Ladakh?
Leaving the hustle and bustle of city life and heading to a peaceful place makes everyone happy. Nothing feels more serene than winds hitting your hair while you zoom past all your worries and the boredom of daily life. However, driving is more complicated than one would want to think. Long distances travelling on bikes requires comfort, strong mileage and a capable bike that can offer you both. Bajaj Pulsar 150 offers everything that a rider seeks in a reliable riding partner.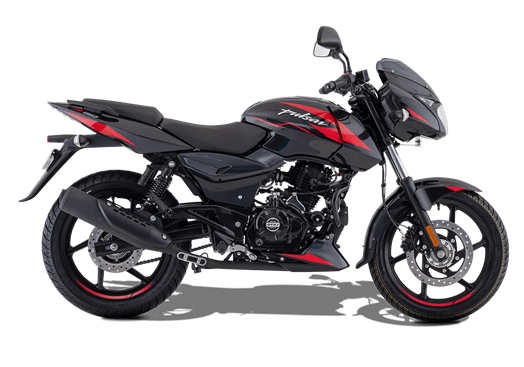 Travelling from Hyderabad to Ladakh can be an exhilarating experience with the right mode of transport. The Bajaj Pulsar can understand the rider's requirements and desires. Every rider wants an attractive motorcycle that offers comfort, fuel efficiency, and high mileage.
The Bajaj Pulsar 150 was eventually manufactured for bikers who prefer challenging roads and have a zeal to drive. The Pulsar 150 is a dependable bike that you can rely on any type of road or weather you face during your long journey.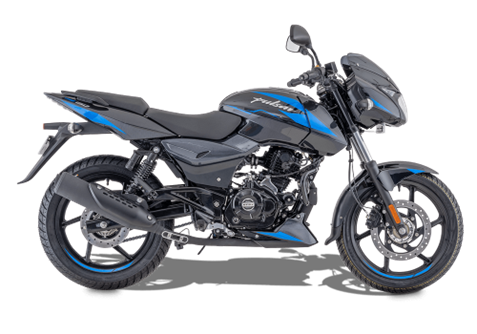 The eye-catchy design and the potent engine leave a lasting impression on every bike enthusiast. The Bajaj Pulsar 150 will keep you balanced on every dirt trail, bumpy road, and weather. Thanks to Bajaj, this bike has features that can compete with any outstanding touring bike. You can cruise along the highways from Hyderabad to Ladakh if you decide to drive there on the Pulsar.
There are three versions of the Pulsar 150, and each differs from the others in a few minor ways. You can choose your travel buddy by reading through the features.
Bajaj Pulsar 150 Neon
Bajaj Pulsar 150 Single-Disc
Bajaj Pulsar 150 Twin-Disc
Flaunt The Creative Colorful Aesthetics on Your Way to Ladakh
A small visor and a recognizable halogen lamp complete the fashionable appearance. The rear end completes the appearance of Bajaj Pulsar with a vertically split LED tailpiece. Plastic shrouds on either side of the fuel tank add to its aesthetic appeal.
In contrast to the lower half of the motorcycle's black design, the side-mounted exhaust, chrome-finished heat/crash shield, and the blacked-out 6-spoke alloys look quite intimidating.
The designs on the Twin-tank Disc's shrouds are slightly improved and receive a graphic for the front wheel fender. In addition, in contrast to the Single-standard Disc's black grab rail, the pillion grab rail on the Twin Disc is completely different and chromed.
However, the latter is distinguished by a stunning headlight graphic and badge on the back panel that the Twin-Disc is missing.
The Pulsar Neon model does not have body graphics like the other two. Instead, it now has basic line-style graphics on the back, side panels, and tank shrouds.
Outstanding Features Make Your Journey Smooth
The Bajaj Pulsar 150 receives a cluster of semi-digital instruments. This means that while the tachometer is entirely analogue, the odometer and speedometer are digital. In addition, the lighted switches demonstrate their usefulness and stylishness.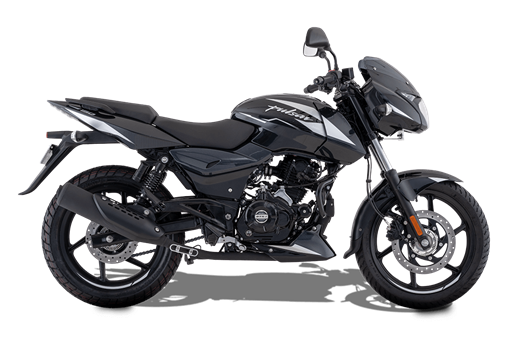 Powerful Performance on All Kinds of Roads
Since the dawn of time, the Bajaj Pulsar 150 has been praised for its superior performance in this area. The 149.5cc, single-cylinder, fuel-injected, air-cooled, 5-speed gearbox engine powers every Pulsar 150 model, putting out 13.79 BHP at 8000 RPM and 13.4 Nm of torque at 6000 RPM. Performance-wise, this bike is quite strong when combined with the smooth-shifting gearbox and the light clutch.
Strikingly Sporty Dynamics
An agile motorcycle, the Pulsar 150 easily handles its handling responsibilities. The Neon and Single-Disc versions come with a 31 mm front telescopic suspension and a 5-way adjustable, twin "nitrox" shock absorber in the back. All three variants offer comfortable and smooth riding. The Pulsar 150's 150 kg weight is evenly distributed along its length thanks to the motorcycle's double-cradle frame.
Even On the Longest Journey, It Doesn't Hurt Your Backbone
The Pulsar 150's practicality is one of the reasons it has become so popular; one area where it excels is in the comfort category. Split seats, one for the rider and one for the passenger, are included with the Twin-Disc model.

A single seat is included with the Neon version and Single-Disc option, giving the user more room to walk around. The seat is positioned at a reachable height of 785 mm on all models, and the 150 kg kerb weight should prove to be manoeuvrable and accessible for most users.
Conclusion
As a reputable motorcycle manufacturer, Bajaj has succeeded in all its endeavors. Long roads can have unexpected challenges. But we are prepared. We are within your reach throughout the country. Bajaj provides a large selection of authorized service centers and showrooms across the nation where consumers can purchase their motorcycles and have them quickly and affordably serviced. For all the points, the Bajaj Pulsar 150 lets you plan a fun road trip from Hyderabad to Ladakh. This bike is a sure-shot investment, not just for money but also for memories.
Recent Articles
Can a Bajaj Pulsar 150 ride from Hyderabad to Dhanushkodi?
Know More

How do I increase the mileage on my Pulsar NS 200?
Know More

Which bike is better for racing, Pulsar NS200 or RS200?
Know More

Is it safe to go to Shillong from Kolkata by Bajaj Dominar 400?
Know More

Bajaj Avenger Street or Dominar 400, which is better?
Know More

Tag Cloud