Back
Last Updated: Feb 15 2023, 11:30 AM IST
What will be the Best Smooth and Refined Bike Below 1.4 Lakhs?
Many choices are available for those seeking a high-performing bike under 1.4 lakh. The Indian bike market has evolved in tune with consumer preferences over the last few years. There are many options now available at every price band. Finding a great bike under 1.4 lakh is no longer difficult. If you can stretch until this point, you want something more than a regular commuter. Of course, one should have that practical essence in the equation. Yet, let's face it; spending a little more will inspire visions of something sportier right? Bajaj Auto is a great place to find the model that may fit your needs to the hilt.

At the same time, your bike under 1.4 lakh should give you a decent bang for your buck. It should be an outright value proposition for its design, performance and features. If you check out Bajaj Auto bikes, you will find that the line-up ticks most of these boxes with aplomb. Here are some choices worth considering in this regard. At the same time, becoming a Bajaj Auto customer is a great position. Think of the amazing service and customer support that is on offer. You can also expect great mileage from Bajaj bikes and unmatched reliability. The brand name itself works as a guarantee of transparency.
Bajaj Pulsar 125- What Makes it Different?
Arguably the best bike under 1.4 lakh for any enthusiast, this one is worth having in your garage. Pay a competitive price starting from Rs. 90,003 (ex-showroom, New Delhi) to land this marvel, and you can also choose from drum and disc brake options. The former may be more affordable, although experts recommend opting for disc brakes if you can go for it. You will love the striking colour choices available for the Pulsar 125. Another plus point is the single/split seat choice. This attention to detail is characteristic of the Pulsar 125 and the brand in general. It is thus a top bike under 1.4 lakh for you to consider.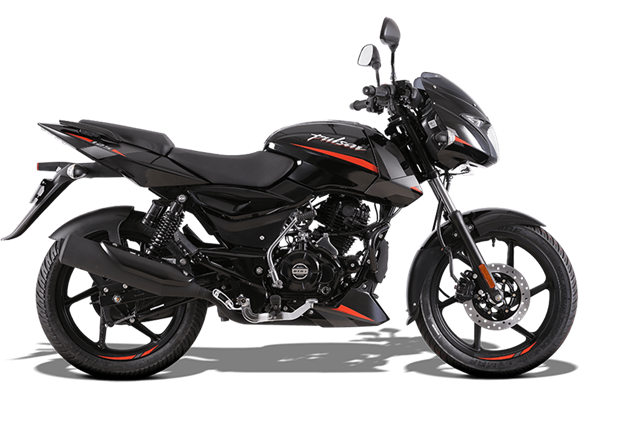 A DTS-i 124.4 cc two-valve four-stroke Twin Spark engine is its backbone. It makes 11.8 PS at 8500 RPM, along with a torque of 10.8 Nm at 6500 RPM. Fuel tank capacity stands at 15 litres, while tubeless tyres are at both ends. The twin gas shock setup also complements a telescopic front suspension at the rear. There are 240 mm and 130 mm front and rear disc brakes, while ground clearance stands at an impressive 165 mm. The bike comes with a 1320 mm wheelbase as well. Neon highlights and 3D logos add a new dimension to its look and feel alongside. It also comes with black alloys for a special touch.
The adjustable Nitrox shock absorbers are useful for poor roads. You will also appreciate the anti-skid braking function. Seats are impeccably contoured to ensure enhanced comfort and stability. These attributes make it an ideal bike under 1.4 lakh for any buyer.
Bajaj CT125X- Is it Worth Considering?
A bike under 1.4 lakh that is worth mentioning is the Bajaj CT125X. It starts from Rs. 71,354 (ex-showroom, New Delhi) and offers ample durability and toughness. You will like the muscular stance, design, and enticing colour options. A DTS-i 125 cc engine adds to the excitement, while the belly pan takes care of engine protection. You also get more durable crash guards and tubeless tyres.
Some of the other features of this bike under 1.4 lakh include:
Stylish and attractive front suspension bellows, which keep dust away.
Rubber tank pads for comfort and aesthetics.
USB charging port for total convenience.
Quilted seating for keeping comfort levels intact, even on bad stretches.
Durable and spacious carrier for accommodating larger items easily.
The CT125X is indeed a compelling buy in this price band. You will find yourself inclining towards it naturally, considering its attributes. Bajaj Auto has certainly made it a captivating pick in the category.
The Final Takeaway
These are the bikes that you can consider in your desired price range. Choose your bike under 1.4 lakh based on various aspects. These include your riding preferences, chosen features, and our final budget.
Always take your time and do your homework before deciding. Buying a bike is the beginning of a long-term journey, and you should never rush things. Compare these models, see their features, and once you are certain, go ahead with your purchase. Your bike should sync with your basic requirements first and then your personality. If these two things are in place, the rest is taken care of.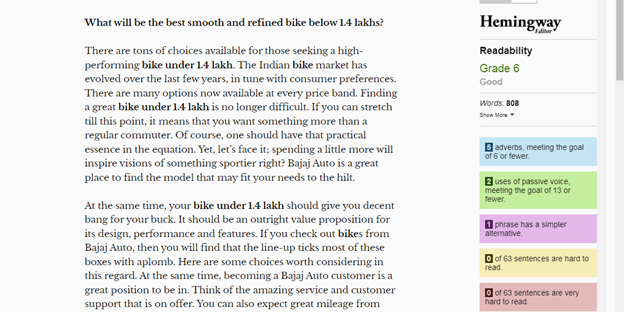 Recent Articles
Check out the prices of all the bajaj 250cc bikes in India?
Know More

Which is the best 200cc naked bike in India?
Know More

How many miles does a 125cc engine last?
Know More

What are the best naked 250cc bikes under 2 lakh?
Know More

What is the best naked bike between 150cc-250cc?
Know More

Tag Cloud