Back
Last Updated: Feb 21 2023, 11:30 AM IST
What is the Best Bike Under 1.4 Lakh in India?
Do you want the best bike in the market but under a budget? What would you choose if you were seeking something stylish, durable, and feature-packed? Some of the best bikes in this category come from Bajaj Auto. It is one of the top motorcycle brands, offering value propositions galore for buyers. Think of great features, high-end finishing, and high-performance engines, but all under the budget. Here are the top bikes under 1.4 lakh in India that you can buy! Check out below and take your pick.
Bajaj Pulsar 125- What Makes it Best in the Market?
The Bajaj Pulsar 125 comes for Rs. 90,003 (ex-showroom, New Delhi). It gets a high-performing DTS-i FI Twin Spark 11.8 PS engine. There is also a split seat and stylish neon highlights/additions for the motorcycle. The Bajaj Pulsar 125 comes with Nitrox shock absorbers. They are adjustable and come with anti-skid braking systems and tubeless tires. The engine also makes 10.8 Nm of torque. The split seat is a class-leading feature, while split-grab rails are present too. The bike also comes with 3D logos in tandem with stylish alloy wheels finished in black.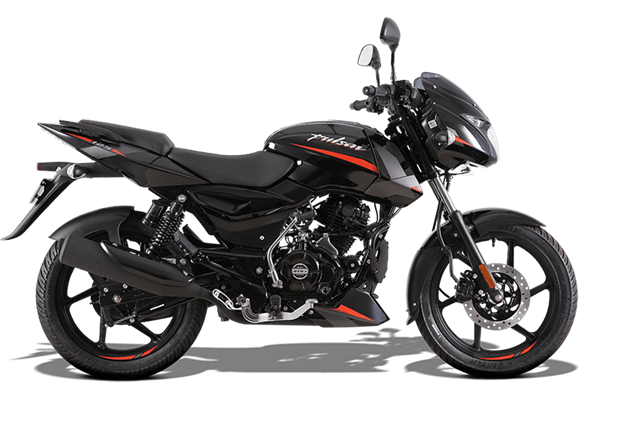 There are front telescopic forks along with the five-step rear Nitrox suspension system. This ensures superior stability and handling for the motorcycle. The contoured seats also ensure extra comfort for the pillion rider and rider alike. There is a ventilated 240 mm front disc brake and a 1320 mm wheelbase. The bike ensures a comfortable experience with good stopping power. It also offers decent fuel economy for owners.
Bajaj Pulsar NS160- Riders' Favorite
The Bajaj Pulsar NS160 has a starting price of Rs. 127,853 (ex-showroom, New Delhi). It gets an ultra-powerful engine and ample torque on tap. The design of the bike is aerodynamic, aggressive, and edgy. In addition, there are several advanced tech features for the motorcycle. These include ABS and twin-disc brakes. The engine makes 16 PS of power and 14.65 Nm of torque with its DTS-i Twin Spark engine. It also comes with liquid cooling features.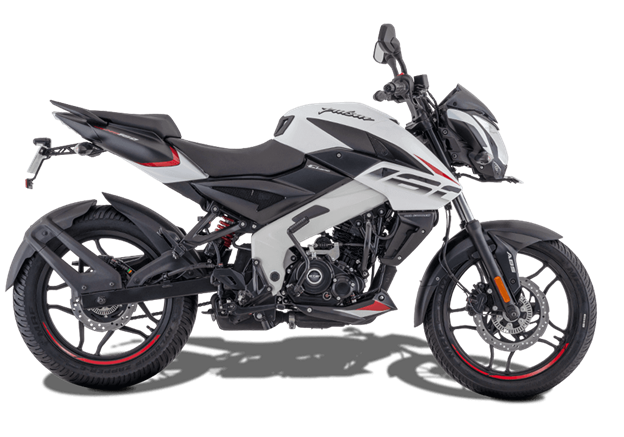 The engine offers plenty of torque and power on tap. You get 85% of peak power output throughout the longer rev range. This ensures unmatched experiences for riders. Another class-leading feature is Tractive Effort. It adds a whole new spin to your riding experience. The Bajaj Pulsar NS160 is also the quickest bike in the 160-cc category. It achieves this feat in the 3rd, 4th, and 5th gears concerning an acceleration between 30 and 70 kmph. It also comes with superior gearshifts and a damper for controlling NVH levels.
Key Highlights of Bajaj Pulsar NS160
The naked street fighter look is enticing and offers dual metalized colour options.
The exhaust setup lies closer to the center of gravity. It enhances handling and balance.
There is smoother power delivery with a throaty and appealing exhaust note simultaneously.
The motorcycle also comes with attractive crystalline LED taillights. They sport the Ruby crystal dust theme.
The bike offers a slimmer rider thigh zone for enhancing convenience.
The seat height of 795 mm helps improve control as well.
The front suspension system comes with 37 mm telescopic forks. They enhance agility and handling.
There is also the bi-functional LED projector headlight. It also gets accompanying LED daytime running lights.
The infinity console has a gear indicator and mono-shock suspension system.
It has a USB mobile charging port and class-leading braking technologies.
There are 300 mm front and 230 mm rear disc brakes.
There is better control and grip with wider tires. This helps when you are out on poor roads or in wet conditions.
Bajaj Avenger 220 Cruise
Bajaj Avenger 220 Cruise is a classic cruiser that starts from Rs. 138,368 (ex-showroom, New Delhi). The 220 cc FI DTS-i engine makes 19 PS and showcases a compelling cruiser theme. There is a better riding posture with a lower-slung seat as well. The bike also comes with single-channel ABS and a disc brake in front. The engine also gets fuel injection while offering superior comfort while riding.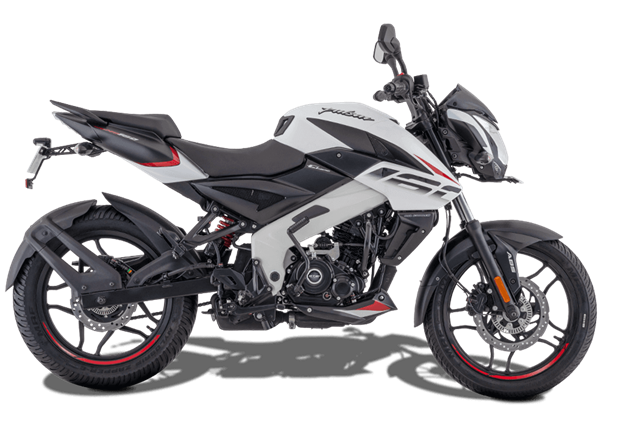 The seat is wider, and handlebars are also upright at the same time. The backrest has suitable cushioning for comfortable city and highway rides. This motorcycle makes for a compelling option in this price band. Its look will be a clincher for buyers in this market segment, along with the long feature list.
On an Ending Note
All these models are value propositions at their specific price points. You should choose a bike based on certain parameters such as designs, prices, and features and whether it is suitable for your needs or not. Considering you are buying a bike for daily commuting; you need a reliable ride that you can have for a long time and is worth of your money spent. Get your bike today from Bajaj Auto.
Recent Articles
Check out the prices of all the bajaj 250cc bikes in India?
Know More

Which is the best 200cc naked bike in India?
Know More

How many miles does a 125cc engine last?
Know More

What are the best naked 250cc bikes under 2 lakh?
Know More

What is the best naked bike between 150cc-250cc?
Know More

Tag Cloud