Back
Last Updated: Feb 21 2023, 11:30 AM IST
Which is the best cruiser bike under 3 lakhs in India?
There are several options available for finding the top cruiser bikes at a price below Rs. 3 lakhs. You can find a top bike under 3 lakh that sports a cruiser style and design. Here are some of the leading bikes you can find from a leading brand like Bajaj Auto. The name itself is synonymous with comfortable and reliable riding experiences for customers. It also offers motorcycles at reasonable price points for buyers in almost every segment. These are some aspects which make Bajaj Auto the preferred pick for every Indian customer. Let's find out the best bikes under 3 Lakhs in India that you can purchase.
Bajaj Avenger 220 Cruise
This is a great option if you seek a bike under 3 lakh. It is priced from Rs. 138,368 (ex-showroom, New Delhi), and the bike comes with a 220 c DTS-i oil-cooled FI engine that makes 19 PS. The compelling cruiser design is a major plus point, while the riding stance is also comfortable. There is also a low-slung seat, and a disc brake accompanies single-channel ABS in front. The Avenger 220 Cruise can comfortably traverse highways with its Twin Spark engine and showcases a lovely design with its chrome touches and smoother body curves.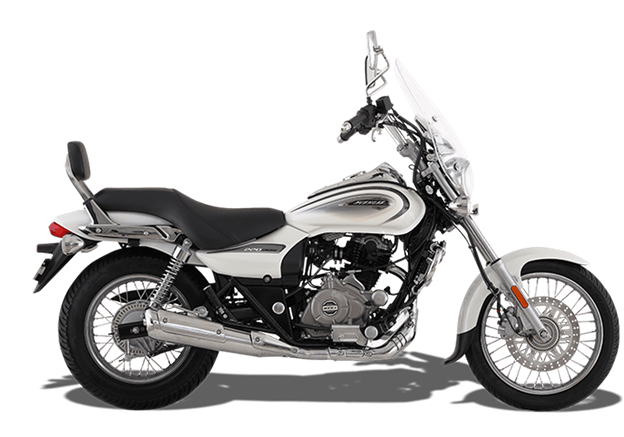 The motorcycle also offers superb riding comfort and gets a wider seat and handlebars in an upright position. The backrest is impeccably cushioned as well. There is also a 280 mm front disc brake, and the engine makes 17.55 Nm of maximum torque at 7000 RPM. There is a front telescopic suspension system with a double anti-friction bush and a rear twin shock absorber. There is a rear 130 mm drum brake as well.
The fuel tank capacity stands at 13 litres, while the reserve fuel capacity stands at 3.8 litres. The ground clearance stands at 169 mm, while the motorcycle comes with a wheelbase of 1490 mm. The bike's kerb weight stands at 163 kg. The motorcycle also comes with moon white and auburn black colour options for buyers. These lend it a stunning look, to say the least.
Bajaj Avenger 160 Street
This is also a great bike under 3 lakh in the cruiser category and is quite reasonably priced as well. The Avenger Street 160 comes with a starting price of Rs. 111,827 (ex-showroom, New Delhi). It gets an oil-cooled 160 cc FI DTS-i engine that makes 15 PS of maximum power. The Sportster cruiser design ensures a better stance for riding and a lower slung position for the seat alongside.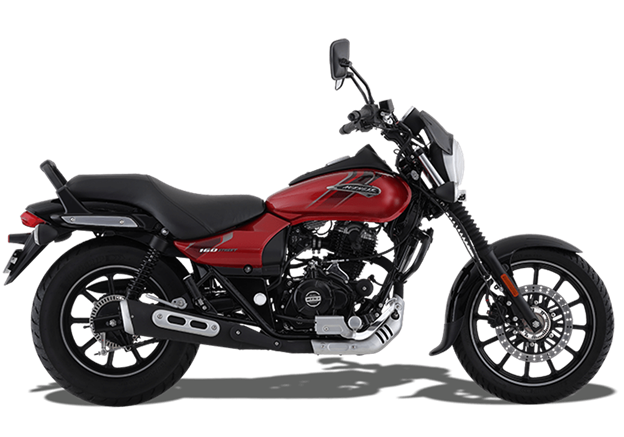 The bike also comes with a single-channel ABS setup along with getting a disc brake in front. The twin spark engine gets fuel injection and ensures a comfortable riding experience while in the city and also for longer journeys. The Avenger Street 160 has a contemporary design and simultaneously has a great road presence. This has a long and low profile, and a bike is a great option for riding smoothly on a daily basis.
The seats are premium and wider, while the handlebars are also positioned neatly.
There is a relaxed position for riding, while the backrest is also cushioned for superior riding experiences. The 160 cc engine makes 13.7 Nm of maximum torque at 8500 RPM. This SOHC four stroke and air cooled engine make this motorcycle a great value proposition.
There is a telescopic suspension system with a double anti-friction bush and an adjustable five-step twin shock absorber. As mentioned earlier, there are 280 mm and 130 mm front and rear disc brakes with ABS. The bike also comes with 13 litres of fuel tank capacity and a reserve fuel capacity of 3.8 litres. The saddle height stands at 737 mm, while ground clearance stands at 169 mm. The bike has a 1490 mm wheelbase and 156 kg of kerb weight. There are stylish black alloy wheels along with colors like spicy red and ebony black.
Conclusion
These are some of the top options for buying a bike under 3 lakh if you are seeking a true-blue cruiser motorcycle. They offer the right combination of a stylish and appealing design, classic road presence, and great performance over longer distances. The Avenger 220 Cruise is one of the most appealing propositions for true-blue cruiser aficionados.

At the same time, the Avenger 160 Street is also a power-packed option for those seeking something that is head-turning yet reasonably priced. It also gets a decent feature list at the same time. They also offer good mileage and low running costs, along with hassle-free maintenance at the same time. These are hallmarks of Bajaj Auto motorcycles that have kept the brand at the forefront over several years in the Indian market. Get your Bajaj bike today and take over the roads!
Recent Articles
Check out the prices of all the bajaj 250cc bikes in India?
Know More

Which is the best 200cc naked bike in India?
Know More

How many miles does a 125cc engine last?
Know More

What are the best naked 250cc bikes under 2 lakh?
Know More

What is the best naked bike between 150cc-250cc?
Know More

Tag Cloud