Back
Last Updated: Feb 15 2023, 11:30 AM IST
Bajaj Dominar 400 Touring Accessories
A bike is renowned for what it accomplishes instead of what it represents at the moment we are living in. Greater emphasis is placed on the machine's capacity to fulfil a purpose, concentrate, and accomplish. It cannot be a negative thing, given that the growth of the bike follows the progress of the rider. It's not about the capabilities of a bike. It discusses what a bike ought to be.

Though it's not surprising that the number of bike enthusiasts in India continues to grow with each passing year, given that bikes are the unrivalled mode of transportation today.
The Bajaj Dominar is the debut of a series of big, powerful bikes for India's rapidly expanding luxury biking industry
There is, however, no doubt that the Dominar 400 have its unique identity. So let's find out why it is so popular among Indian motorcyclists. Below are some of the most striking advantages of having this beast:
Muscular Design :
The Dominar 400's "beast" styling is certain to amaze. The big tyres, full fuel tank, LED lighting, and completely computerized speedometer dashboard are enough to capture your interest.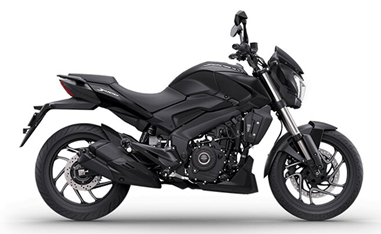 The naked street design of the Bajaj Dominar 400 is anticipated to grab the attention of many. The muscular front fascia and futuristic LED headlamps give the bike a futuristic appearance.
Performance :
The Dominar 400 is the most potent and fastest Bajaj bike ever produced. The Dominar's 373-cc, single-cylinder engine produces 35 horsepower and 35 Nm of torque. It is equipped with a 6-speed manual transmission. In addition, it has a slipper clutch. The Dominar can reach the tonne mark in 8.23 seconds

The Dominar is also anticipated to have excellent handling features. Unlike previous-generation Pulsars, the Dominar is believed to have excellent handling. Both Dominar 400 wheels are equipped with disc brakes. In addition, the vehicle has 17-inch alloy wheels, dual-channel ABS, and a gas-charged monoshock.
Speed :
The motorbike can reach a top speed of 148 kilometres per hour. In addition to being an excellent touring bike, it is the fastest bike Bajaj has ever offered. Therefore, this bike may be the best option for thrill seekers seeking high-speed bikes.
Design :
The Dominar 400's "little Diavel" styling is certain to amaze. Big tyres, a strong fuel tank, LED lights, and a fully computerized speedometer console should get your attention. The street's naked design of the Bajaj Dominar 400 is anticipated to wow many. The muscular front fascia and futuristic LED headlamps give the bike a futuristic appearance. However, the Dominar lacks the thick USD front forks shown on the concept bike
Now that's not all! Bajaj has released the upgraded Dominar 400 Accessories. The Sports Tourer is now equipped with touring gear tailored for riders who love to travel.
What's making Dominar 400 different with these Touring Accessories?
These additional attachments make the Dominar quite suitable for travelling. Aside from these new accessories, no other modifications have been made to the bike.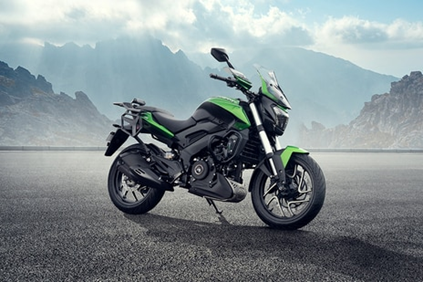 Mechanically, the Dominar 400 stays the same. The greatest advantage of these factory-installed touring kits is that they've been tested and approved by the manufacturer. It eliminates the hassle of procuring and installing suitable aftermarket solutions.
Features :
Its touring-friendly features include a practical and elegant engine bash plate with a fitted aluminium skid plate that offers protection. The sturdy and unobtrusive leg guard provides greater crash protection, while the saddle stay keeps saddlebags in place. The Dominar 400 accessories are also fitted with a navigation mount that lets riders connect a GPS device. This cast aluminium support is strong and ergonomically positioned to avoid obstructing the driver's view of the road. In addition, it comes fitted with a USB charging connector for charging mobile devices on the move.
Specifications :
It retains all of its advanced class-leading functions, such as the 43 mm upside-down forks that would provide better handling and comfort and a muscular appearance.
Accessories :
The new accessory package for the Dominar 400 has been geared for long-distance riding and, as a result, includes a significantly higher visor and improved hand guards. It also features a redesigned baggage rack and passenger backrest. It is also Included with these new touring accessories like Tall Visor, Engine Bash Plate, Hand Guard, Carrier + Back Stopper, Leg Guard, USB Charging Port, Navigation Stay, and a Saddle Stay. Except for the saddle stay, every accessory will be included as standard. The Saddle Stay is a paid, sold-separately item that may be obtained from dealers.
With these additional upgrades, the Dominar 400 has become more tour-ready than ever, making it an even better value. Overall, the Dominar brings Bajaj one step closer to the travelling image it has been constructing.
Final Thoughts
It has always been a cost-effective motorbike. With the new touring accessories model, this value-for-money element has risen by leaps and bounds. It is an exceptionally versatile motorbike. It is durable, can cover long distances quickly, and can even withstand your everyday commute. It has proven itself as an exhilarating sports tourer for people who prefer the speed of a sports bike with the range and convenience of a touring bike.
Recent Articles
Check out the prices of all the bajaj 250cc bikes in India?
Know More

Which is the best 200cc naked bike in India?
Know More

How many miles does a 125cc engine last?
Know More

What are the best naked 250cc bikes under 2 lakh?
Know More

What is the best naked bike between 150cc-250cc?
Know More

Tag Cloud