Back
Last Updated: Feb 21 2023, 11:30 AM IST
What are the Top 5 bikes in India under Rs 50,000?
Buying a bike in the Rs. 50,000 bracket is not supposed to be a hard affair considering the market has the numerous bike models available in the market. Many buyers expect a lack of options at this price point, but that is not always the case if you can stretch a little more for your bike, good news! You'll come across a plethora of models for diverse needs. For instance, if you check out the Bajaj Auto bike line-up, you will find everything you desire.
Bike Choices Worth Considering
Here are the top bike choices that you should consider under Rs 50,000-
Bajaj Platina 100- Quality Matters
A steady and proven performer, this bike starts from Rs. 63,130 (ex-showroom, New Delhi). You will appreciate its Comfortec technologies that ensure smoother rides across poor roads. It also ensures great fuel economy and comes with a powerful engine. The design looks attractive with the LED daytime running light and the rearview mirrors.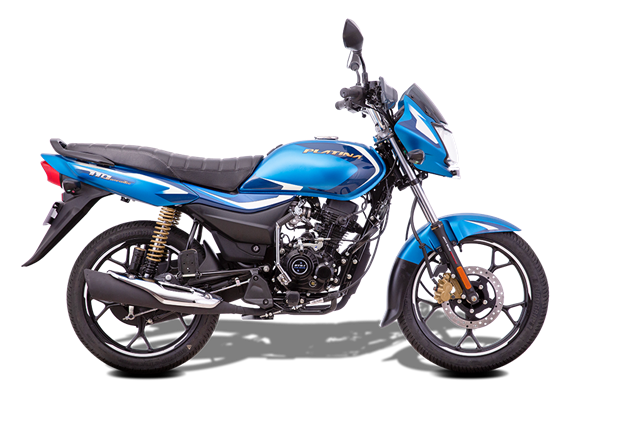 The bike also offers an electric start with advanced rear and front suspension systems. The focus is on the highest possible comfort and convenience. The long and soft seat also works well in this regard. Pillion riders also get wider foot pads made of rubber for superior grip and convenience.
Bajaj CT110X- Proven Performer
Bajaj Auto has tasted success with this efficient and zippy bike, starting from Rs. 66,298 (ex-showroom, New Delhi) onwards. It offers a peppy 115 cc engine with excellent pickup and decent outputs.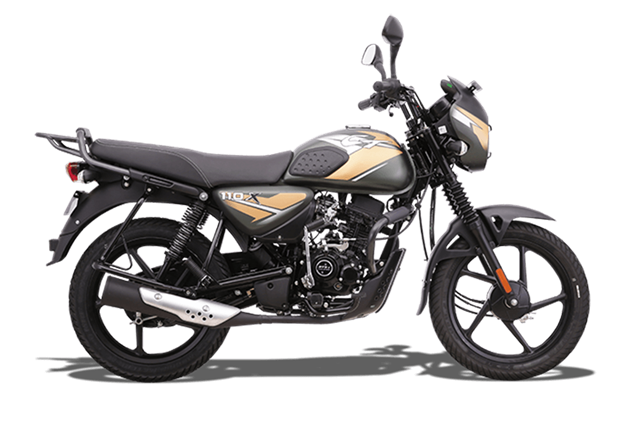 You can expect a stable ride over most surfaces and reasonable comfort. The design is stylish and contemporary, while the color options are also quite smart. The circular belly pan is a nice touch concerning keeping the engine safe. When you're riding on rougher roads, you also need crash guards. This one's got robust ones for better safety in this regard. And that's not all; the grip has improved a lot now. This is thanks to the semi-knobby tyres that represent an innovative touch.
The front suspension system has attractive bellows, inspiring greater confidence while cornering. Other handy additions in the comfort department include double-stitching and chunky seat padding. There is also a large carrier for accommodating bigger items. Bajaj has also integrated a third footrest for easy position-shifting during longer journeys.
Bajaj Platina 110- Unmatched Reliability
A bike that will delight any enthusiast, it starts from Rs. 69,216 (ex-showroom, New Delhi). It functions as a smooth daily commuter and is ideal for city rides amidst congested traffic. You will appreciate its superb fuel economy and refined DTS-i engine. In addition, you will appreciate the sleek LED daytime running lights and the hand guards.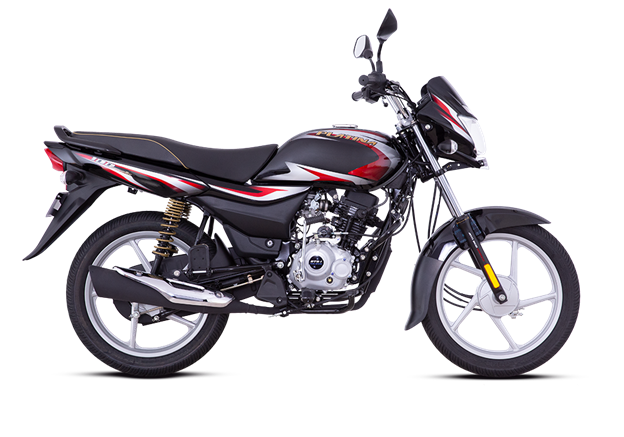 The bike also gets the SnS Nitrox suspension for more comfort on rougher stretches. At the same time, the hand guards work as a necessary safety measure in extreme scenarios. There is also a tank guard, while the long and quilted seat is another plus. It is enough for seating pillion riders without any hassles.
The foot pads are wider, offering superior comfort and grip alike. Performance-wise, the bike does its part in style. There is the peppy 115 cc engine and its smooth-shifting five-speed gearbox. It offers decent pickup and acceleration as well. A digital speedometer completes a great package at this price point.
Why Buy a Bajaj Motorcycle?
You can choose from these popular bike options without exceeding your budget. Bajaj Auto is a brand that is synonymous with quality and reliability. It is one of the most reputed two-wheeler brands in the country. Bajaj has a penchant for offering motorcycles that tick several boxes. It is one of the best and every rider's favourite Indian bike brand to exist in market, selling 18 million+ bikes throughout 70+ countries. It is also the leading exporter of motorcycles in India.

It has another rare distinction under its belt. Two out of three Indian bikes sold globally come from Bajaj. The company is also the biggest producer of three-wheelers. Bajaj Auto is the first ever global three-wheeler and two-wheeler company to touch Rs. 1 trillion in market capitalization. It is thus the most valuable two and three wheeler entity. This is a major feat for the brand, and it has managed to keep the flag flying over several years. Bajaj Auto has models in all major price segments and ensures reasonable prices too. At the same time, it ensures that buyers always get access to quality service and support. Running costs are always reasonable, and maintenance is hassle-free. Bajaj motorcycles also ensure good mileage for riders in most segments.

The entire ownership experience at Bajaj Auto is in sync with the needs of various customers. It is this customer-first approach that the brand harnesses to perfection. It has a sizable presence in the domestic and global markets alike. Now that you have an idea take your time before finalizing your bike.
Recent Articles
Check out the prices of all the bajaj 250cc bikes in India?
Know More

Which is the best 200cc naked bike in India?
Know More

How many miles does a 125cc engine last?
Know More

What are the best naked 250cc bikes under 2 lakh?
Know More

What is the best naked bike between 150cc-250cc?
Know More

Tag Cloud