Back
Last Updated: Feb 23 2023, 11:30 AM IST
How many miles does a 125cc engine last?
Like in cars, most motorcycle engines begin to break down after a certain number of miles. Since motorcycles are a big investment, people who want to buy one should know how long the engine on a standard bike will last. Unfortunately, it is a common question from prospective motorcycle purchasers, and the answer is variable.

It is difficult to say how many miles a motorcycle can go because it depends on how the bike is driven and how well it is taken care of. Nonetheless, any motorcycle with over 40,000 miles has high mileage. With proper care and driving, a motorcycle's engine may last for more than 80,000 miles before it needs to be replaced.

However, some fundamental rules might give you an idea of what to anticipate. This article will discuss the typical lifespan of a 125cc engine and how long it can last.
Can the lifespan of a 125cc engine be extended?
Numerous motorcyclists assert that it is difficult to predict the lifespan of a motorcycle engine due to the numerous variables involved. The answer to how long 125cc typically survives depends on three primary factors: make & model, maintenance, and miles.
The more miles a motorcycle drives, the more wear and tear it will endure. It is why it is essential to keep note of how many miles you put on your 125cc bike each year and to be aware of the manufacturer's suggested service intervals.
Yes, certain measures you may take to prolong the life of your 125cc engine. However, one of the important things you can do is to follow all service recommendations. This will ensure that the important parts of your bike are well taken care of and, as a result, will last longer.
In addition, choosing quality components from reliable dealers will help your engine last longer. Don't use low-quality aftermarket parts because they might not work as well as OEM parts and could cause problems down the road.
Being a conscientious rider will go a long way when it comes to preserving your bicycle. In addition, avoiding excessive speed, forceful acceleration, and quick stopping will contribute to the longevity of your motorcycle.
This is a factor you can influence! You may extend your lifespan by doing routine maintenance on your motorcycles, such as oil changes, tune-ups, and tyre rotations.
Some bikes are just better constructed than others and will thus last longer. The Bajaj Pulsar NS125, for instance, is renowned for its durability, with some owners claiming their bikes have lasted over 20 years! Therefore, check out our compiled list of the best 125cc engine bike that can last a long time.
Pulsar NS125
Take control of emergency braking with complete assurance with the dual-channel ABS that prevents wheel lockup.Specifically, the Bajaj Pulsar N160 is simply the N250 with a smaller engine displacement, the seating position is rather comfortable.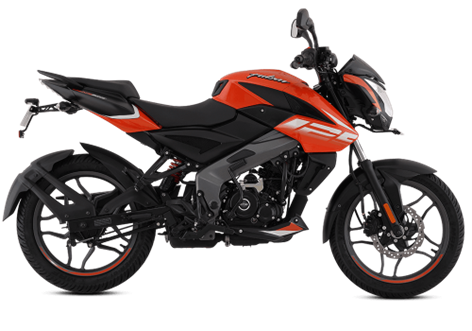 This bike may be described as a piece of beauty in simplicity, making it a topic of heated debate in the Indian bike market. The bike has a bare sports body, and the seat will make the rider as comfortable as if sitting on a couch.
It is powered by a 125cc BS6 DTS-i engine that distributes power more evenly and responds quickly to the throttle. This engine makes 12 PS of power, which is the most in its class, and 11 Nm of peak torque, which gives the Pulsar rush its impressive speed. Its perimeter frame provides great rigidity and low flex for precise handling. Even at high speeds, the Nitrox Mono-shock absorbers give exceptional stability.
Pulsar 125
The Bajaj Pulsar 125cc, just released, is one of the great two-wheelers made by Bajaj Auto, the third-largest two-wheeler maker in the world. It has unparalleled mobility and stability. The front telescopic suspension and the 5-step rear Nitrox suspension give excellent handling and stability.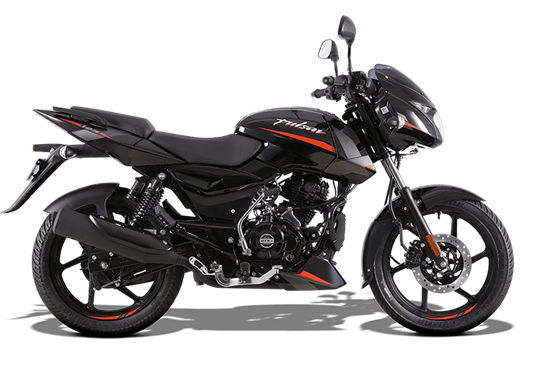 The curved seats give riders and passengers increased comfort. When it comes to safety, the vehicle is equipped with best-in-class features. For example, riders can gear up for faster braking on any terrain with a 240 mm vented front disc brake.
It has a 124.4cc petrol engine capable of producing 11.8 horsepower at 8,500 RPM and 10.8 Newton-meters of torque at 6,500 RPM. The air-cooled cooling system and the one cylinder with two valves per cylinder can produce a stroke of 50.5mm and a bore of 56mm, respectively.
It operates using a multi-plate wet clutch. This motorcycle has an outstanding mileage of 52 KMPL and a gasoline tank size of 11.5 litres. In addition, the bike has a robust maximum fuel reserve capacity of 2.5 litres.
Conclusion
The engine is the heart of the motorcycle, pushing power to the other components. All other motorcycle components depend on the engine's correct operation, much as we depend on the heart muscle.
The only way to know how long a 125cc engine will last is to look at how well it is taken care of. A poorly kept motorcycle may only last for a short period, but a well-maintained motorcycle will last for many years.
Recent Articles
Check out the prices of all the bajaj 250cc bikes in India?
Know More

Which is the best 200cc naked bike in India?
Know More

How many miles does a 125cc engine last?
Know More

What are the best naked 250cc bikes under 2 lakh?
Know More

What is the best naked bike between 150cc-250cc?
Know More

Tag Cloud