Back
Last Updated: Feb 16 2023, 11:30 AM IST
Which is the Best Bike in India Under 5 Lakhs?
When it comes to bikes, there is nothing quite as enjoyable as riding yourself. But riding a bike may also be gratifying if you have a bike that matches your demands and is comfortable. Whether you're searching to buy your first bike or an upgrade, we've compiled a list of the top bike under 5 lakhs in India for 2022. With premium features such as strong engines, sturdy frames, and elegant designs, you're certain to discover the ideal bike for your needs.
Dominar 400
Unarguably the best bike in India under 5 lakhs, Dominar 400 is one of the best street bikes with an enormous following among bike enthusiasts. The bike is available in aurora green and charcoal black.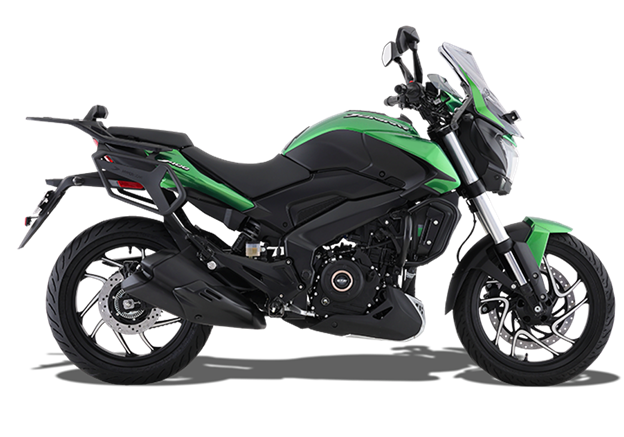 If you plan to go on a long road trip, the 373.3cc bike is the most suitable option. The single-cylinder four strokes triple spark bike has a torque of 35 Nm with 6500 rpm. Bike's front suspension is telescopic with a 43 mm USD fork. The multi-step adjustable mono-shock with nitrox in the rear suspension allows it to soak all the different types of impact while travelling on any road. In this price segment, the bike easily competes with bikes from other brands. Filled with many premium features, the bike gives excellent performance making it the best bike in India for an adventurous trip.
Dominar 250
The Bajaj Dominar 250 is taking over the market by storm under this price range. The bike has a double overhead camshaft and fuel-injected 4-valve engines with 23.5 Nm torque. The bike is available in three different colours and weighs around 180 kg. The Dominar 250 has a fuel capacity of 13 litres, ample to take you on any adventure.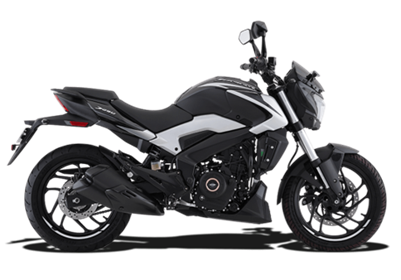 The muscular bike is covered with LED lights, twin barrel exhaust, fancy side mirrors for a better view, and split seats. The Dominar 250 has a mono-shock with nitrox in the rear and a wheel stroke of 110 mm.
The brakes front is of ABS 300 dia disc, and the rear is of ABS 230 dia disc. The ground clearance is 157 mm, and the saddle height is 800 mm. For long-distance travel, Dominar 250 is one of the best picks. Though the bike is similar to Dominar 400 in looks, the bodywork is similar but packs more features. Some of these features are-
Twin barrel exhaust
Bungee straps
Perimeter frame
Tank-mounted console
Dual-tone alloy wheels
Bias-ply tyre
All these features make the Dominar 250 one of the best bikes in India for under 5 Lakhs undoubtedly.
Bajaj Pulsar F250
Bajaj Pulsar F250 gives competition to every other bike in the market. The bike has various new features such as analogue rev counter and is completely different from its predecessors. The display portion has advanced features such as gear shift indicator, clock, and gauge indicator. You can navigate in the traffic easily with the Pulsar F250 as it is designed especially for the Indian roads and surroundings.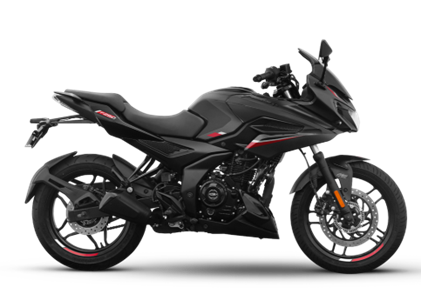 The engine of the Pulsar F250 is a 249.07cc, single-cylinder unit with an oil cooler. The fuel injected SOHC engine produces 24.5 PS of torque. The Pulsar 250 features a 5-speed transmission with an assist and a slipper clutch. In addition, the motorbike features a revolutionary tubular frame chassis. The front suspension is telescopic, while the rear suspension is a new mono-shock. It has 17-inch alloy wheels and dual-channel ABS on its 300mm front and 230mm rear disc brakes.
Price: Rs. 1.50 lakh+
Engine displacement: 249.07cc
Maximum power: 24.5 bhp @ 8750 rpm
Fuel Type: Petrol
Cylinders: 1
Final Words
Regarding bikes, there is no reason to break the budget. A huge number of bikes under 5 lakh rupees provide excellent value. Moreover, they include components such as suspension, brakes, and gears that make them suitable for various riders. Whether new to riding or just seeking an update, these bikes will meet your demands.

Bajaj is the game-changer when it comes to buying bikes under a budget. These bikes are packed with premium features and are ever evolving with new technology. Bajaj has ensured that no bike rider will have to wait to make their dream of owning a superbike turn true. Visit the showroom and get your hands on your preferred Bajaj bike.
Recent Articles
Check out the prices of all the bajaj 250cc bikes in India?
Know More

Which is the best 200cc naked bike in India?
Know More

How many miles does a 125cc engine last?
Know More

What are the best naked 250cc bikes under 2 lakh?
Know More

What is the best naked bike between 150cc-250cc?
Know More

Tag Cloud