ROADMAP TO CHAMPIONSHIP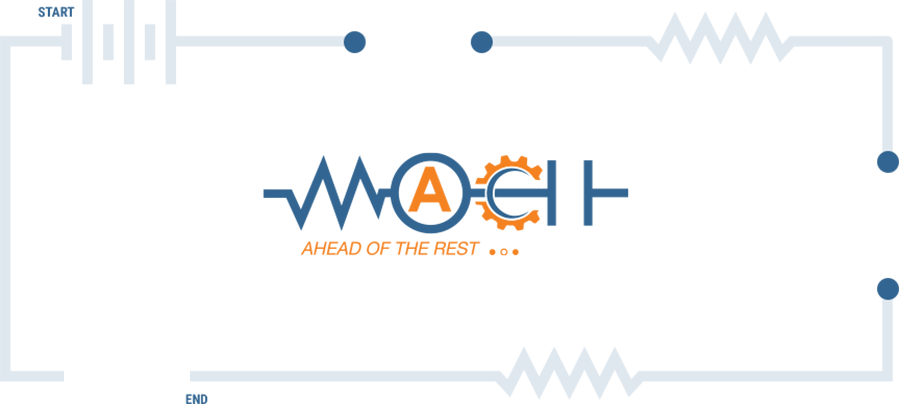 Registration
Register as a team of 3 to 5 members.
Participants of only Mechanical and
Electrical related streams are eligible.
Switch 1
Teams to submit solutions to any one of the MACH Challenges
Switch 1 Evaluation
The submissions will be evaluated and based on that shortlist for Switch 2 will be announced
Switch 2
Shortlisted teams to submit detailed solution for the challenge chosen in Switch 1
Campus Finale
All teams shortlisted for Switch 2 will present their submitted solutions to Bajaj Auto leadership in their respective campus. Campus Winners and Runners-Up are declared immediately along with PPOs/PPIs and merchandise to star campus finalists.
Campus Winner
Campus Winners stand a chance to win Rs 1,00,000 along with PPOs/PPIs

Design a Robotic Arm
Design and Programming of Clutch Actuation Robotic Arm
Design a Vehicle Data based Mobile App
Mobile based app which uses Mobile Sensors & OBDII Vehicle Data for Objective Assessment of Ride, Handling and performance
*Pick any one of the two challenges for MACH 2019 Submission
We use our own and third party cookies in order to improve your experience and our service. If you wish to disable this feature
click here
to know how. By continuing to browse and interact on this website you consent to the use of cookies.
Accept