Back
Last Updated: Feb 21 2023, 11:30 AM IST
Which Bike Under 2 Lakhs is Better for Long-Term Usage?
Bikers are an agreeable lot. Most prefer a good mix of practical features and reliability. Some choose adventurous options with capable engines. But in most cases, it is all about great riding experiences and camaraderie on the road. Do you agree? You'll be better off with a bike under 2 lakhs if you do.

It is one segment where there are tons of bikes available for buyers. And if it's long-term usage that we're considering, then there's good news! You can take your pick from cruisers, tourers, sports bikes, and more! A question looms large, though- where should you go? The experts recommend Bajaj Auto (and with good reason). Here are two of their top-selling picks in this bracket.
Bajaj Dominar 250- The Best Pick
This is one of the top picks for a bike under 2 lakh rupees. It starts from Rs. 175,002 (ex-showroom, New Delhi) onwards. At the same time, it gets a DOHC engine that makes 27 PS of power. This also ensures superior touring abilities while coming with USD forks (class-leading). Then there's the robust perimeter body frame and slipper clutch. You also get an LED headlight (no surprises there) and ABS.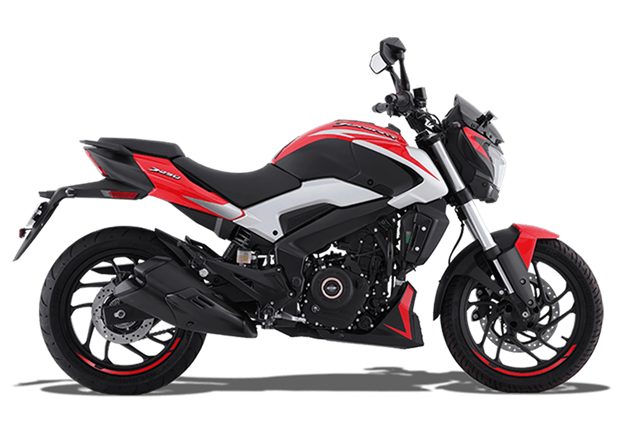 Another reason why Bajaj Dominar 250 is our top pick for bike under 2 Lakh is because the engine gets fuel injection and a double overhead camshaft. It also makes 23.5 Nm of torque at 6500 RPM. The engine ensures linear power delivery along with a higher range of torque. The top-end is meaty, and there is plenty of torque across the rev range. You can thus expect better cruising with smoother shifting and higher mileage. Liquid cooling is another useful feature that keeps overheating away. It also keeps performance levels intact. The bike also checks NVH (noise, vibration, and harshness) levels.
It also comes with an accompanying six-speed gearbox for superior performance. Indeed, the bike feels smooth to ride regularly. This makes it one of the undisputed picks in this category. It is one of the most popular choices for daily commuters as well. In an ideal scenario, it means those who prefer taking their bikes out on the weekend long rides too.
Key Highlights of Dominar 250
The Bajaj Dominar 250 offers an upright and comfortable posture. It looks quite stylish on the road as well. The bike offers a muscular look along with a striking silhouette. It has a twin-barrel exhaust setup with a neat bass note. It also gets great padding for the seat and comes with premier fabric. Long journeys are thus smoother than you can imagine!
The Bajaj Dominar 250 gets USD forks and twin-channel ABS, as mentioned. One can switch gears, especially while decelerating. The slipper clutch works fine in this regard. It lowers the impact of engine braking while keeping the transmission system safe. Riders will also enjoy using the split-reverse LCD system. If you were wondering, it does get the Auto Headlamp On (AHO) feature. There are four types of modes for the same as well. The front disc brake performs well, while in-built luggage straps take the cake.
Bajaj Pulsar RS200- Another Alternative
The Bajaj Pulsar RS200 is a great bike under 2 lakhs. It starts from Rs. 171,021 (ex-showroom, New Delhi) and gets an FI Triple Spark DTS-i engine that also has liquid cooling. It also gets superior braking powers with accompanying ABS. The engine generates 24.5 PS of power at 9750 RPM and this ensures great performance for riders. If you wish to unleash unmatched performance on the road, then this is it! A beast of a motorcycle for sure!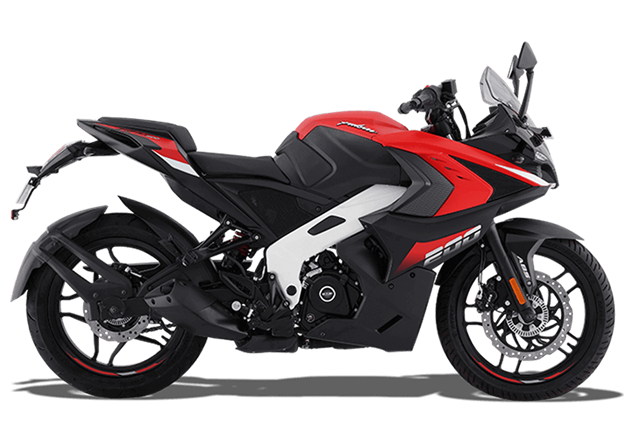 The front telescopic suspension system also comes with an accompanying anti-friction bush. This ensures great balancing around corners without compromising on comfort. The engine is liquid-cooled for better performance, even at higher temperatures. Braking performance is also top-notch on various roads. The RS200 is another gem which is suitable for those into sportier riding. It has also managed to carve its niche in the category.
Which One Should You Choose?
These were our pick of top bikes under 2 Lakhs. There are several models available for buyers at this price point. These include the Bajaj Avenger 220 Cruise, Bajaj Pulsar 250, and the Bajaj Pulsar NS200. They are all stylish models which can ensure superior long-term usage. All these bikes will let you go for long rides in any weather and are suitable for any track.

The bike's price points are also reasonable, considering their features and attributes. In fact, this is one of the USPs of buying a Bajaj motorcycle. You get the most premium models and great features at attractive prices. There are no compromises on design and performance too. Hence, choose as per your budget and feature/design preferences.

Bajaj is the household name when it comes to automobiles. Every second Indian household has a bike from Bajaj because of the quality and sturdiness it provides. If you also want quality for money, Bajaj is your go-to automobile brand.
Recent Articles
Check out the prices of all the bajaj 250cc bikes in India?
Know More

Which is the best 200cc naked bike in India?
Know More

How many miles does a 125cc engine last?
Know More

What are the best naked 250cc bikes under 2 lakh?
Know More

What is the best naked bike between 150cc-250cc?
Know More

Tag Cloud