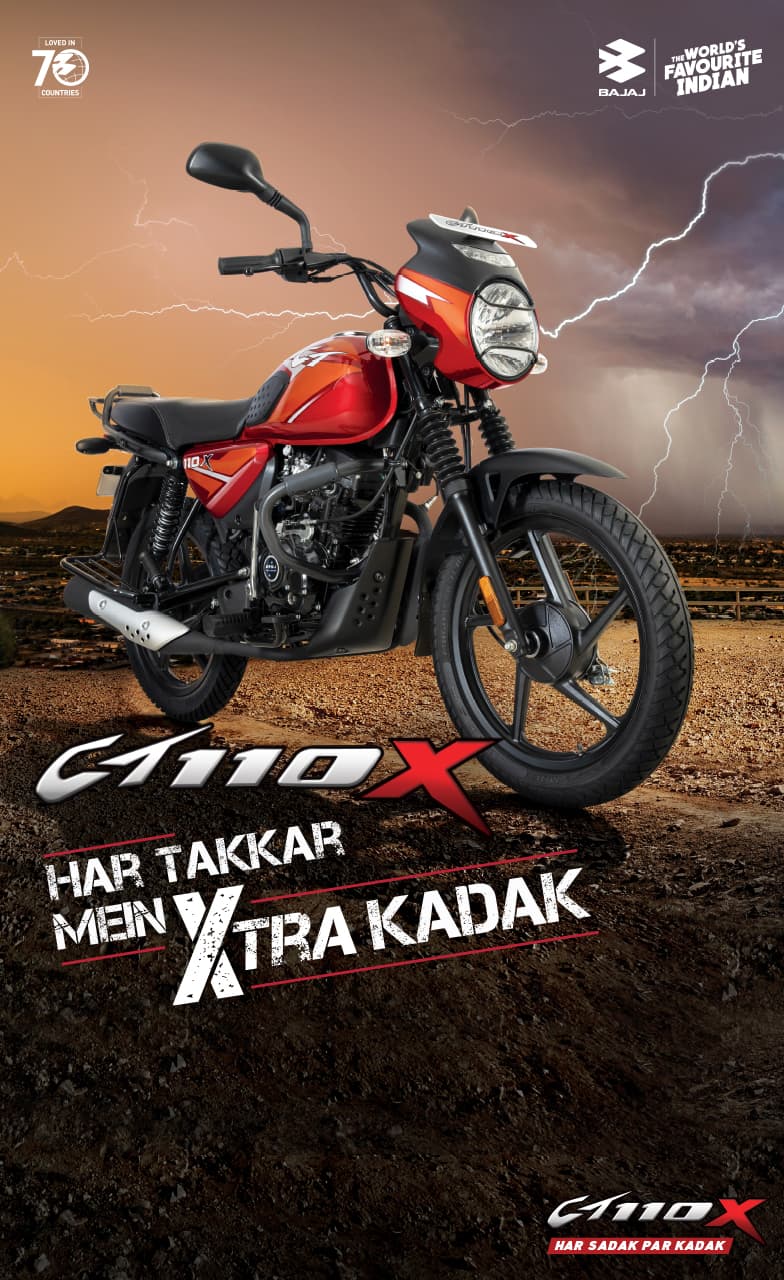 *Online booking available in select cities and dealerships.
Packed with Xtra Kadak and Stylish FeaturesThe new CT110X offers you something Xtra with each feature. Power Xtra Kadak - a superior engine with no compromise on mileage. Mazbooti Xtra Kadak - SnS suspension instead of a regular one. Style Xtra Kadak - new design, new colours.
In a head-to-head with any 100cc bike, the new CT110X will undoubtedly be - Xtra Kadak!
We use our own and third party cookies in order to improve your experience and our service. If you wish to disable this feature
click here
to know how. By continuing to browse and interact on this website you consent to the use of cookies.
Accept
I'M INTERESTED IN
Please select bike model
Fill in your details for an enquiry

Please select your state

Please select your city

Please enter your name

Please enter your email

Please enter your mobile number

Readmore

Starting at

Loan up to 100%*


& Get 1% Processing Fee
✕