28 September 2022
Svartpilen 250 to come in Black Blue Moonshine
Vitpilen 250 to come in Ceramic White
Ex-showroom prices remain unchanged. Svartpilen 250 – Rs. 2,19,878 (ex: SR Delhi) and Vitpilen 250 – Rs. 2,19,251 (ex: SR Delhi)
28th September 2022: Pune: Husqvarna, part of Bajaj Auto's Probiking business unit, announced that they would be refreshing their 250cc range of Svartpilen and Vitpilen motorcycles with stylish new colourways. The Svartpilen 'Black Arrow' now comes with a black blue colour in matte finish, complemented by beige grey seat cowls. The Vitpilen 'White Arrow' now sports a matte-finish ceramic white colour, which is complemented by glossy, dark silver metallic seat cowls. Bookings commence at KTM Husqvarna showrooms across India.
The Husqvarna brand is one of the oldest motorcycle brands in the world and has been in continuous production since 1903. It has dominated the world of motocross racing over the years and has achieved iconic status in the western world for producing high-performance machines with outstanding Swedish build and craftsmanship.
The Husqvarna Svartpilen and Vitpilen, known for their aesthetic design, are bespoke Swedish motorcycles that are painstakingly crafted to deliver high performance. This results from the Swedish ethos of maintaining a fine balance between dynamic performance and unique Scandinavian design.
The 250 cc machines feature a fuel-injected, liquid-cooled, single-cylinder 4-stroke engine that delivers a dynamic and fun-filled riding experience. It produces impressively punchy torque at the highest levels of engine refinement. Thanks to a compact chassis design, WP suspension, and premium quality components, the Vitpilen 250 and Svartpilen 250 ensure an agile and dynamic performance and handling in an urban environment.
Both motorcycles have a unique Scandinavian design language that is understated, minimalist, and elegant, making it stand out amongst motorcycles in the extremely competitive performance segment. The Svartpilen 250 has a more rugged design and upright stance. It comes with dual-purpose tyres and can take both on- and off-road journeys. The Vitpilen250 has a sportier design, clip-on handlebars, and a front lean riding position.
Commenting on the new range, Sumeet Narang, President (Probiking) at Bajaj Auto Ltd. said, "The Husqvarna range of motorcycles have a unique position in the premium motorcycle segment, thanks to the clever integration of superior performance with a unique and minimalistic Swedish design language. The Husqvarna twins are meant for discerning motorcycle riders with an evolved taste, a strong appreciation for style, and those who don't want a compromise between performance and elegant design. The new colourways accentuate this design philosophy."
Ever since its inception, Husqvarna has continued to evolve. It started out as a weapons factory in 1689, and advanced to produce household appliances before moving onto two-wheeled goods. Adding bicycles to their product range in 1896, the leap into motorcycle production happened in 1903. This bold step marked the beginning of a long and fruitful journey for Husqvarna Motorcycles. The brand forged an envious reputation for its pioneering spirit and commitment to premium products with state-of-the-art technology.
Throughout its 116-year-history, the brand has experienced several transformations. The move to KTM AG ownership in late 2013 was the start of Husqvarna Motorcycles' most successful era to date. Located at Europe's most technologically advanced motorcycle hub Mattighofen, Austria, Husqvarna Motorcycles is housed along with their partners KTM Components GmbH and WP Suspension GmbH. Synergies between these critical operations bring this pioneering vision to reality.
Husqvarna is a part of the KTM AG group comprising motorcycle brands KTM and Husqvarna, where Bajaj Auto Limited owns a ~48% stake.
KEY HIGHLIGHTS
Torquey 31 hp DOHC Single Cylinder engine
Scandinavian design – clean, modern aesthetics
Premium build quality and finish
Strong and lightweight steel trellis frame for responsive handling
High quality WP APEX suspension with upside down forks
State-of-the-art Bosch Dual Channel ABS system
LED headlight and tail light
Robust 17" cast aluminium wheels
High quality components and technology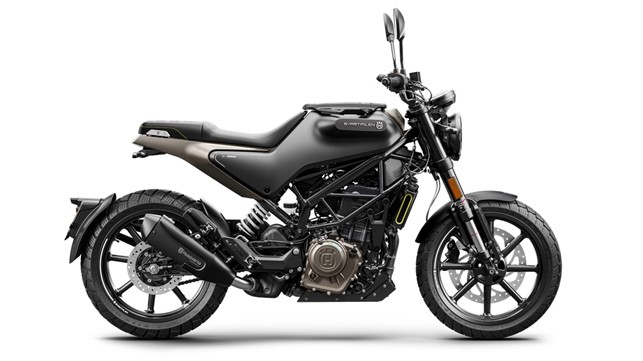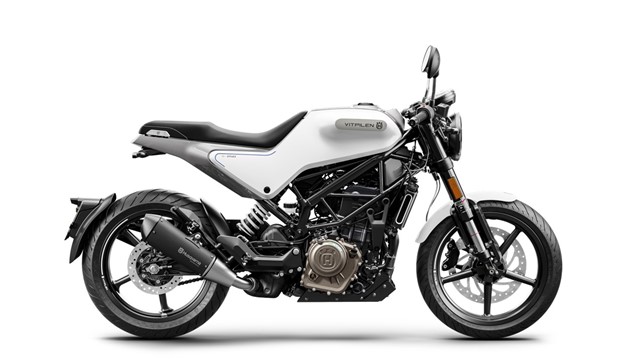 For PR related queries, please contact:
Varun Vishwanath | Pitchfork Partners
+91-9930104931
varun.vishwanath@pitchforkpartners.com
Rajvi Bhansali | Pitchfork Partners
+91-9869249701
rajvi.bhansali@pitchforkpartners.com