Back
Last Updated: Feb 24 2023, 11:30 AM IST
Which is the best 200cc naked bike in India?
You must be wondering what a naked bike is. Although you are not a bike enthusiast or have just started getting bike fever, this is one category you can't miss. The "Naked" or "Street Fighter" motorcycle has grown to be among one of the most popular bike models on the road. However, a naked bike isn't all that different from a regular motorbike.

The upright riding position of the naked bikes, which falls between the reclining position of a cruiser and the extreme leaning forward position of a sport bike, and, of course, the absence of fairings are the two main ways to identify them.

But is this the only thing that drives everyone crazy? If you talk to any rider, they want to own a 200cc naked bike. But what for? Is it also the style? Is it the design? Or is it the engine? Do riders also pick bikes based on their usage? Let's dive deep in and find it.
Lightweight 200cc Naked Bike In India Are The Best
Bajaj's Dominar 250, Pulsar 250, and Pulsar NS200 are bikes with frames, wheels, and engines. As a result, they are substantially lighter than their heavier competitors, who have flashings, windshields, saddlebags, and extras. In addition, lighter motorcycles are typically easier to control because of the hard-and-fast rules of physics. Because there is less bulk, the bike can turn more easily, stop more quickly, and overlook the rider's inexperience (for now!).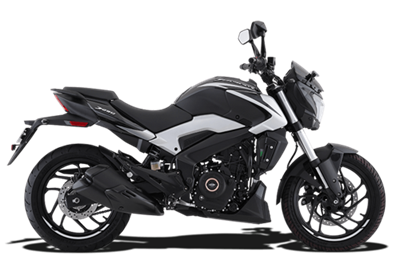 Whether it is your first ride on your bike or your thousandth, you will enjoy the mobility of this naked bike in India. You don't need superhuman strength to stand while holding the bike.
This essentially eliminates stress during starting and stopping. In addition, the design of these 200cc naked bikes is such that your back is straight when driving, and avoiding leaning backwards or forward improves your visibility.
Simple To Keep Up 200cc Naked Bike In India Are Awesome
If you've ever owned a street bike that was fully loaded, you may have observed that more parts also mean more potential points of failure. Fairings frequently sustain cracks, scratches, or breaks. When windscreens become hazy or scraped, problems arise.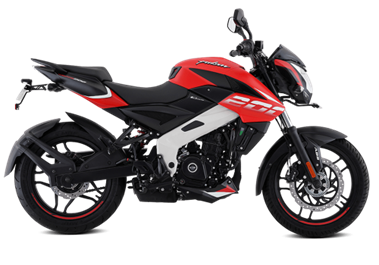 Automatically adjusting mirrors and heated handgrips are two examples of electronic gadgets that frequently break down when you least expect them to. You won't experience those issues if you ride a bike with a few features, but the best of all, like the Avenger 220 Cruise, Pulsar RS200, or 250 Dual Channel ABS. You don't need to bother about any of the bells and whistles, so you can focus on getting your engine running as efficiently as possible.
It is difficult to argue against the basic hypothesis that "simplicity saves time." You'll have more time to ride, which is what you originally purchased the bike for, if there are fewer things to fix, replace, or leave undone.
200cc Naked Bike In India Is Awesome When They Glide On The Roads
We are now moving on to the exciting part—speed! People like to ride quickly; let's face it. So you are apparently included if you are a person. We don't encourage risky or unlawful behaviour. But in the correct situations, testing your bike's capabilities is perfectly acceptable.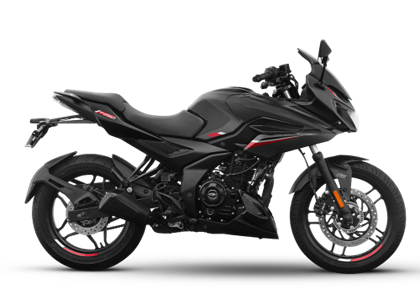 The Avenger 220 Cruise, Pulsar RS200, or 250 Dual Channel ABS bike's lightweight construction provides engine-less pulling power, which reduces the effort required to accelerate. You can expect rapid takeoffs and amazing top speeds as a result.
Driving responsibly and safely is advised at all times. Let's keep motorcycle riding safely because it's supposed to be enjoyable. After all, these 200cc bikes are manufactured to love biking.
200cc Naked Bike In India Are Super Comfortable
Although most people don't typically think of motorbikes this way, a naked bike is a "practical" means of transportation because they tend to be smaller in size. Due to their reduced weight and ability to fit easily into a tiny garage, Bajaj's Dominar 250, Pulsar 250, and Pulsar NS200 are also quite simple to park on the street.
The 200cc bike tends to be simpler to manoeuvre through traffic when the slimmer frames and absence of fairings are added. In addition, the upright seating position will make the rider feel comfortable because it provides some of the best sight lines for what is happening in front of them.
Bottom line
You are all aware of Bajaj's best-manufactured bikes in the 200cc segment and their power. These bikes are not just A1 in performance, mileage, fuel efficiency, and speed but also come in budget. All these bikes are priced between 50,000-5 lakh. So you can simply choose the bike based on design, engine, mileage, and everything that matters to you the most.
Recent Articles
Check out the prices of all the bajaj 250cc bikes in India?
Know More

Which is the best 200cc naked bike in India?
Know More

How many miles does a 125cc engine last?
Know More

What are the best naked 250cc bikes under 2 lakh?
Know More

What is the best naked bike between 150cc-250cc?
Know More

Tag Cloud