Back
Last Updated: Feb 23 2023, 11:30 AM IST
What are the best naked 250cc bikes under 2 lakh?
The flat-bar bikes are the current motorcycle industry buzz machine. However, the first naked bikes were only unveiled this year. The Indian market has always been dominated by sports bikes, but sales of naked bikes have surpassed those of their faired counterparts. Moreover, as speeding-related penalties have become increasingly severe, it appears that naked bikes are here to stay.
Bajaj's Dominar 250, Pulsar 250, and Pulsar NS200 are bikes with frames, wheels, and engines. As a result, they are substantially lighter than their heavier competitors, who have flashings, windshields, saddlebags, and extras. In addition, lighter motorcycles are typically easier to control because of the hard-and-fast rules of physics. Because there is less bulk, the bike can turn more easily, stop more quickly, and overlook the rider's inexperience (for now!).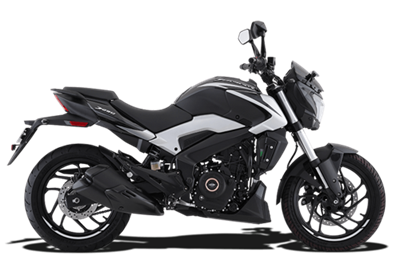 Whether it is your first ride on your bike or your thousandth, you will enjoy the mobility of this naked bike in India. You don't need superhuman strength to stand while holding the bike.
This essentially eliminates stress during starting and stopping. In addition, the design of these 200cc naked bikes is such that your back is straight when driving, and avoiding leaning backwards or forward improves your visibility.
Simple To Keep Up 200cc Naked Bike In India Are Awesome
If you've ever owned a street bike that was fully loaded, you may have observed that more parts also mean more potential points of failure. Fairings frequently sustain cracks, scratches, or breaks. When windscreens become hazy or scraped, problems arise.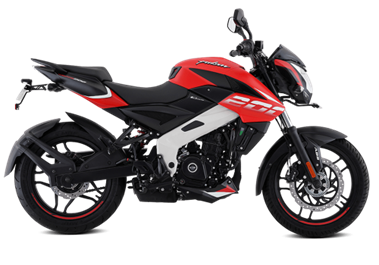 Automatically adjusting mirrors and heated handgrips are two examples of electronic gadgets that frequently break down when you least expect them to. You won't experience those issues if you ride a bike with a few features, but the best of all, like the Avenger 220 Cruise, Pulsar RS200, or 250 Dual Channel ABS. You don't need to bother about any of the bells and whistles, so you can focus on getting your engine running as efficiently as possible.
It is difficult to argue against the basic hypothesis that "simplicity saves time." You'll have more time to ride, which is what you originally purchased the bike for, if there are fewer things to fix, replace, or leave undone.
There are many benefits to owning a large capacity 250cc naked bike, and riders are chopping in their plastic rockets and sampling the delights. These bikes have all the performance and handling of a sports bike without the need to go flat out everywhere due to the lack of wind protection. However, how did this phenomenon begin?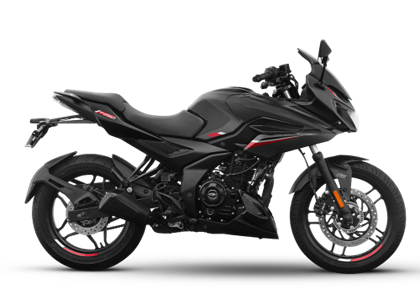 The naked bike, formerly known as the "Streetfighter," was the solution to both a tight budget and a sports bike. Soon after the first launch, these bikes gained popularity.
All the bike manufacturers started to create replicas of the first model that could be seen on the street without participating in the race. These rudimentary road racers evolved into what they are today.
As a result of business competitiveness and technological advancements over time, while the sportbikes' transmissions are primarily tuned for a racetrack, the first gear gets you up to racing speed, and the other five gears provide you with options for slamming through open, smooth curves.
That's all well and good, but a mountain road's tight twists and a city's complex traffic patterns necessitate the engine's torque paying a bit more attention to lower speeds. So the makers have experimented a lot with ratios to find an answer.
The naked bikes like that of Bajaj are loaded with cutting-edge technology. These bikes are priced in a 250cc segment and have an acceptable price range. Let's run through some cool features of these highly loved naked bikes.
| | | |
| --- | --- | --- |
| Bike | Price | What's Cool |
| Bajaj Pulsar NS200 | 140 666/- * | The bike's performance and mileage are excellent, and you get powerful disc brakes on both the front and rear wheels as well as a digital and analog meter dashboard. |
| Bajaj Dominar 250 | 175 002/- * | This bike is quite comfy and works well for long-distance travel. You'll be captivated by its design. |
| Bajaj Pulsar 250 Dual Channel ABS | 149 978/- * | The bike looks beautiful with its new paint job. Bi-functional LED projector headlamp with LED DRLs, an assist and slipper clutch, a USB charger, a semi-digital instrument cluster, and other features are all included with the bike. |
| Bajaj Pulsar 250 | 140 666/- * | The fuel reservoir on the Pulsar is well-sculpted and has a muscular appearance, and the sharp tank extensions further enhance the athletic charm. Additionally, the split step-up seats complement the overall style of the 250 cc motorcycles and have an upscale appearance and feel. |
| Bajaj Pulsar N160 | 127 853/- * | The N160 is endowed with steadiness at high speeds and agility around corners. Highlights of the design include elements like the headlight cowl, the sculpted fuel tank and its extensions, or how the side and tail sections converge. |
| Bajaj Pulsar NS160 | 123 750/- | The 160.3cc naked bike, single-cylinder, the triple-spark engine generates 15.7bhp of peak power at 8500 rpm and 14.6Nm of peak torque at 6500 rpm. The power is delivered to the back wheel through a 5-speed gearbox. |
| Bajaj Pulsar 150 | 104 448/- * | The tank is the bike's most prominent feature. Big tanks make a bike feel bigger. The city lights, also known as telltale lights, that come with the headlight add value to its appearance. |
| Bajaj Pulsar NS125 | 104 371/- * | This naked bike handles more dynamically and will require much less effort to quickly change directions. The suspension setup is good and stiff, as you might anticipate from a bike with Pulsar NS decals. |
| Bajaj Pulsar 125 | 87 149/- * | In the commuter market, this is the naked bike that most closely resembles the Pulsar experience. Both the rider's and the pillion's seats are comfy, and the suspension provides a soft ride. |
Bottom Line
Naked bikes are and will always be the love of young bikers. The upright stance on a 250cc naked bike gives the rider a brand-new sensation of confidence. In addition, raised handlebars shift the bike's center of gravity away from the fulcrum rotating around the front axle, greatly enhancing braking effectiveness.
You can see your surroundings considerably better with a naked bike. You feel much more in control and are more aware of your surroundings. A 250cc would motivate you to move forward when traffic conditions become tense rather than terrifying you to death as a proper sportbike would. You can choose your perfect companion from Bajaj's great, budget-friendly list of bikes. These bikes are rocking the best-naked bike under 2 lakh section.
Recent Articles
Check out the prices of all the bajaj 250cc bikes in India?
Know More

Which is the best 200cc naked bike in India?
Know More

How many miles does a 125cc engine last?
Know More

What are the best naked 250cc bikes under 2 lakh?
Know More

What is the best naked bike between 150cc-250cc?
Know More

Tag Cloud