Booking open for

7th October – 15th October'23

Duration

9 Days – 8 Nights
Ride Coordinator

Sarath Shenoy - Rode the Dominar on 'Roof of the World Odyssey' across the Upper Mustang. Experienced rider and explorer of Kerala's breathtaking landscapes

Path

Bangalore - Chikkamagaluru – Kannur – Vadanapally Beach – Alappuzha – Munnar – Valparai – Salem
Itinerary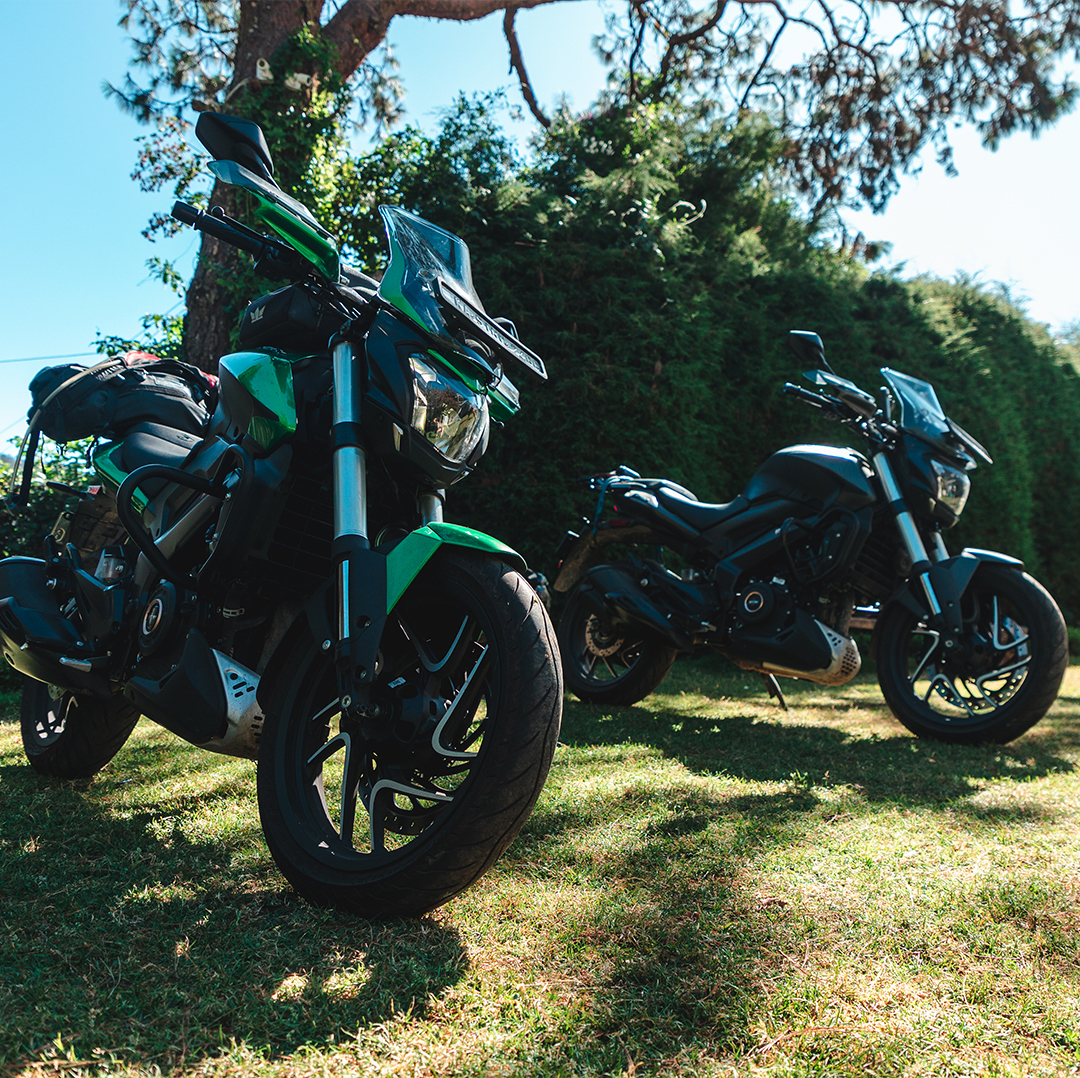 7th October | Home to Bangalore |
Our adventure kicks off with a prep session at your own abode, followed by a journey to the vibrant city of Bangalore. The excitement builds as we embark from the comfort of our homes.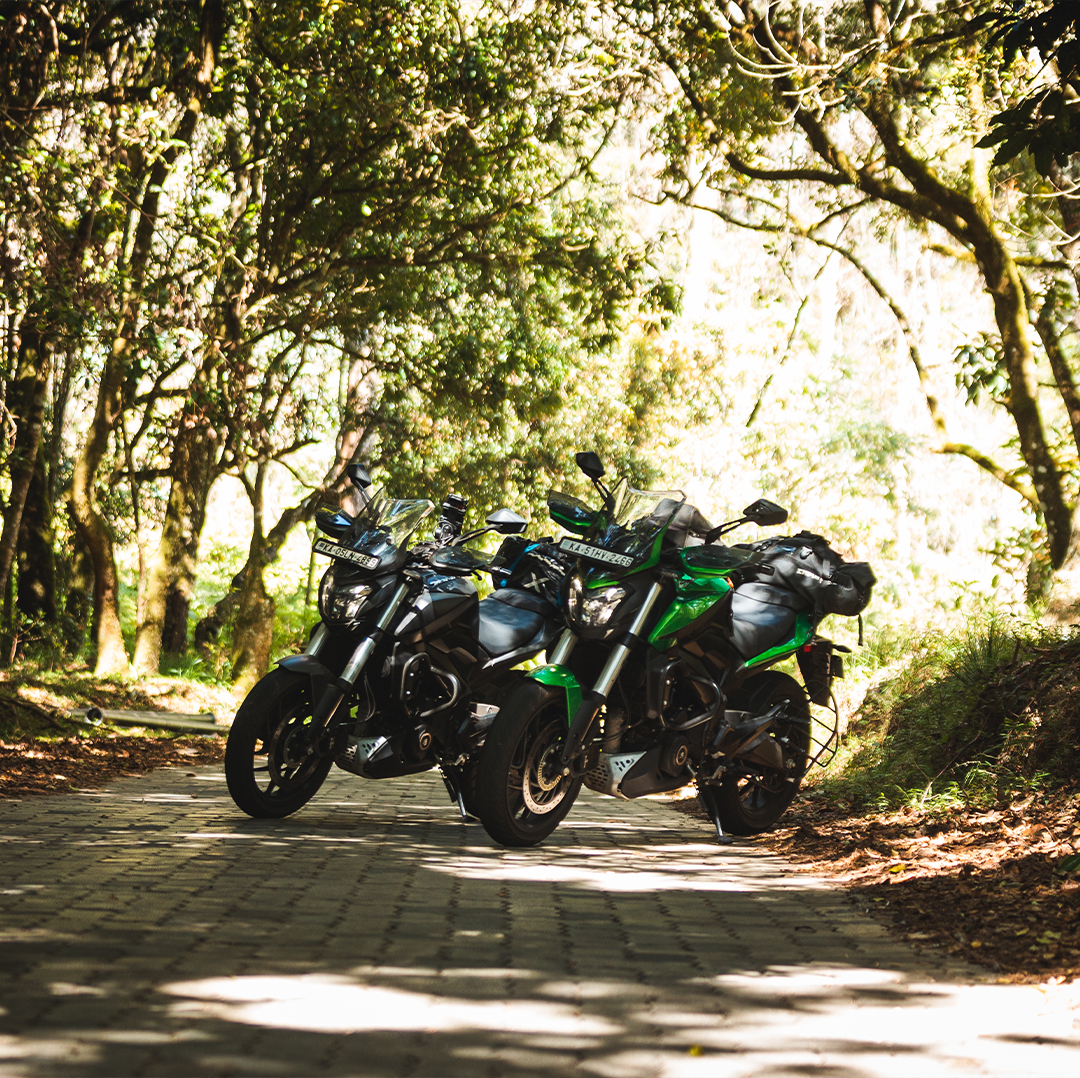 8th October | Bangalore to Chikmagaluru via Belur - Halebeedu | 245 KM
From Bangalore, we traverse through the picturesque routes via Belur and Halebeedu, arriving in the charming town of Chikmagaluru. Encompassing 245 kilometers, this leg treats us to the captivating landscapes of Karnataka.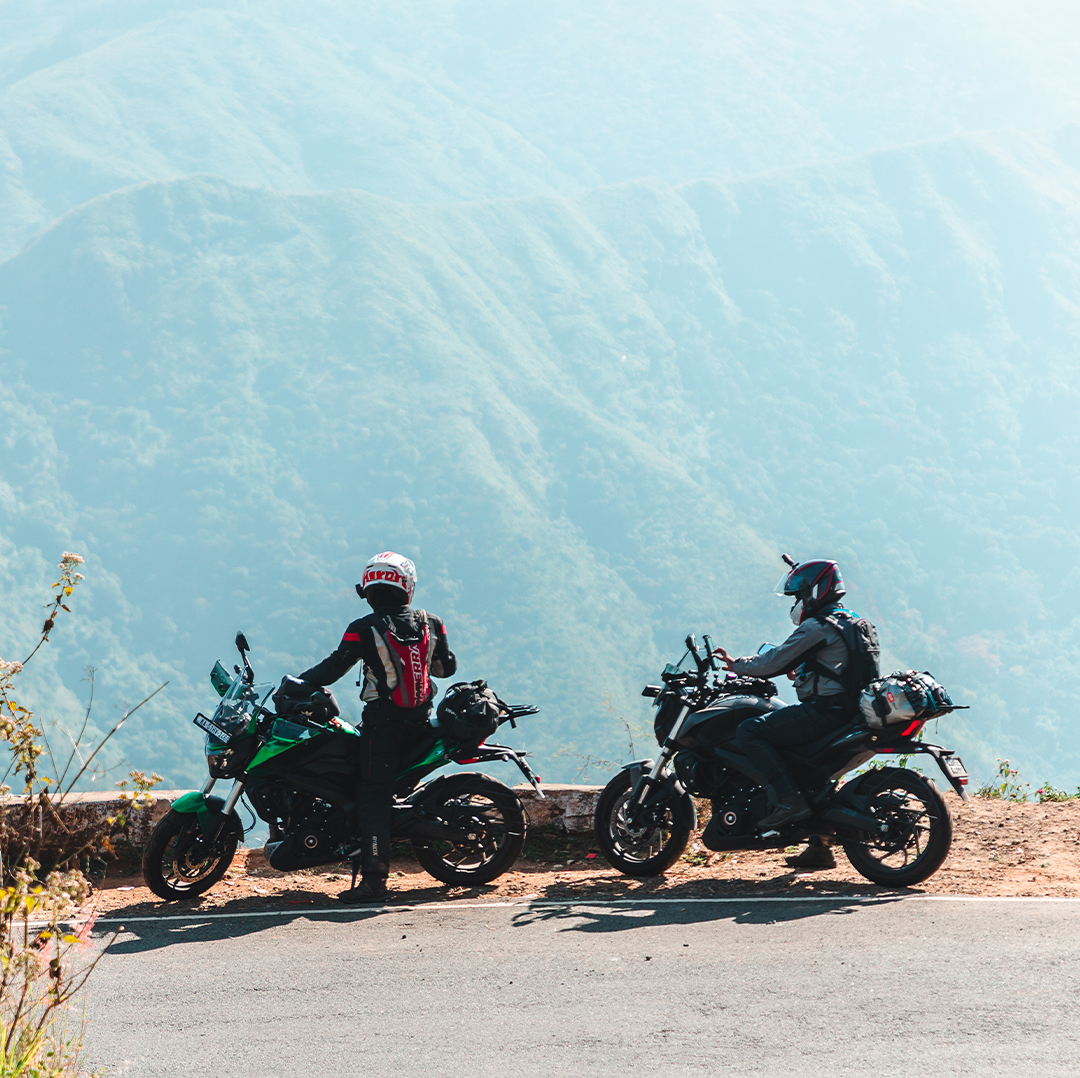 9th October | Chikmagaluru to Kannur via Bekal Fort | 269 KM
Day three sees us cruising from Chikmagaluru to coastal Kannur, passing by the historic Bekal Fort. Covering 269 kilometers, this leg unveils the transition from green hills to coastal beauty.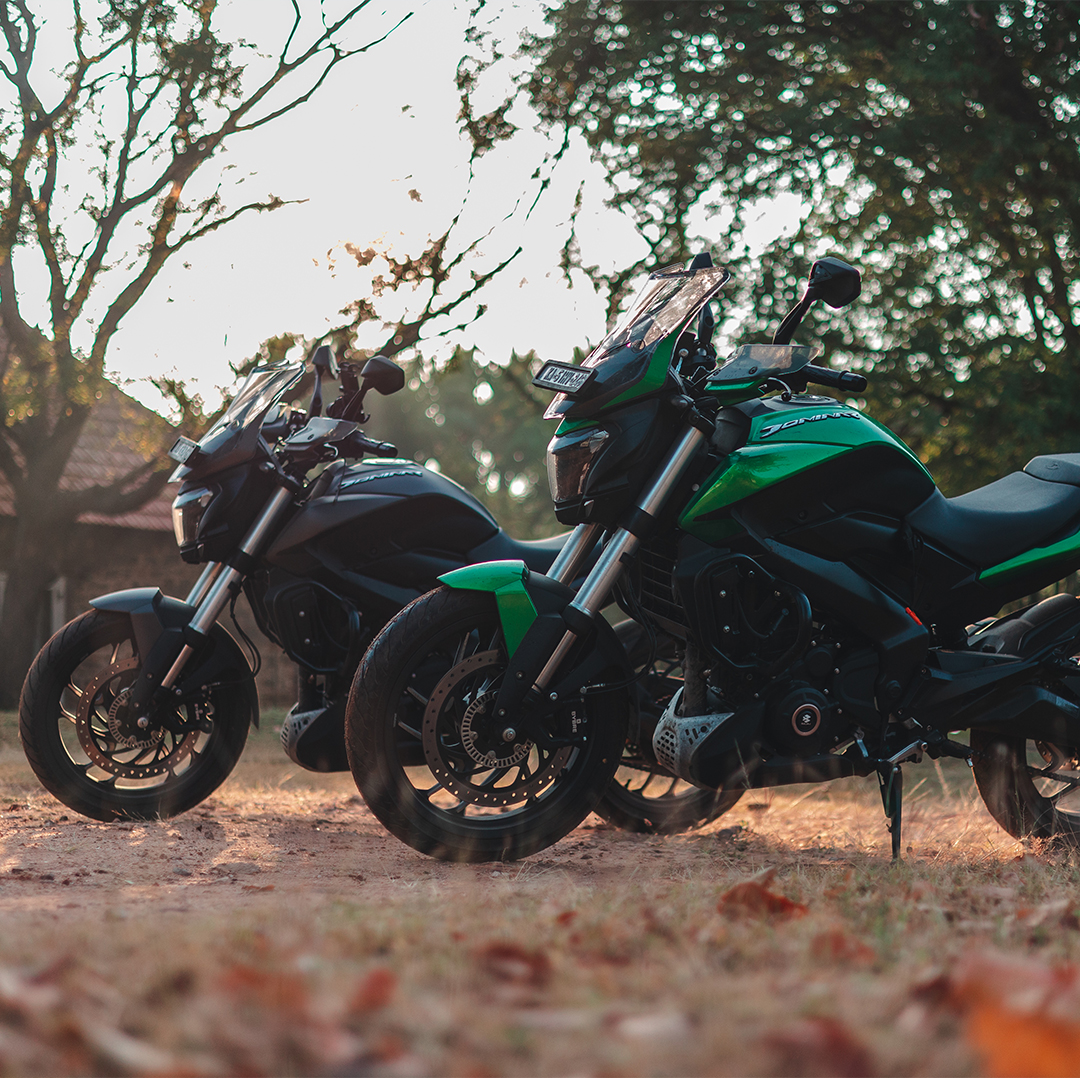 10th October | Kannur to Vadanapally Beach | 239 KM
Coastal delights continue as we ride from Kannur to the tranquil Vadanapally Beach, spanning 239 kilometers. This leg offers a refreshing contrast to the previous days, immersing us in the allure of the shoreline.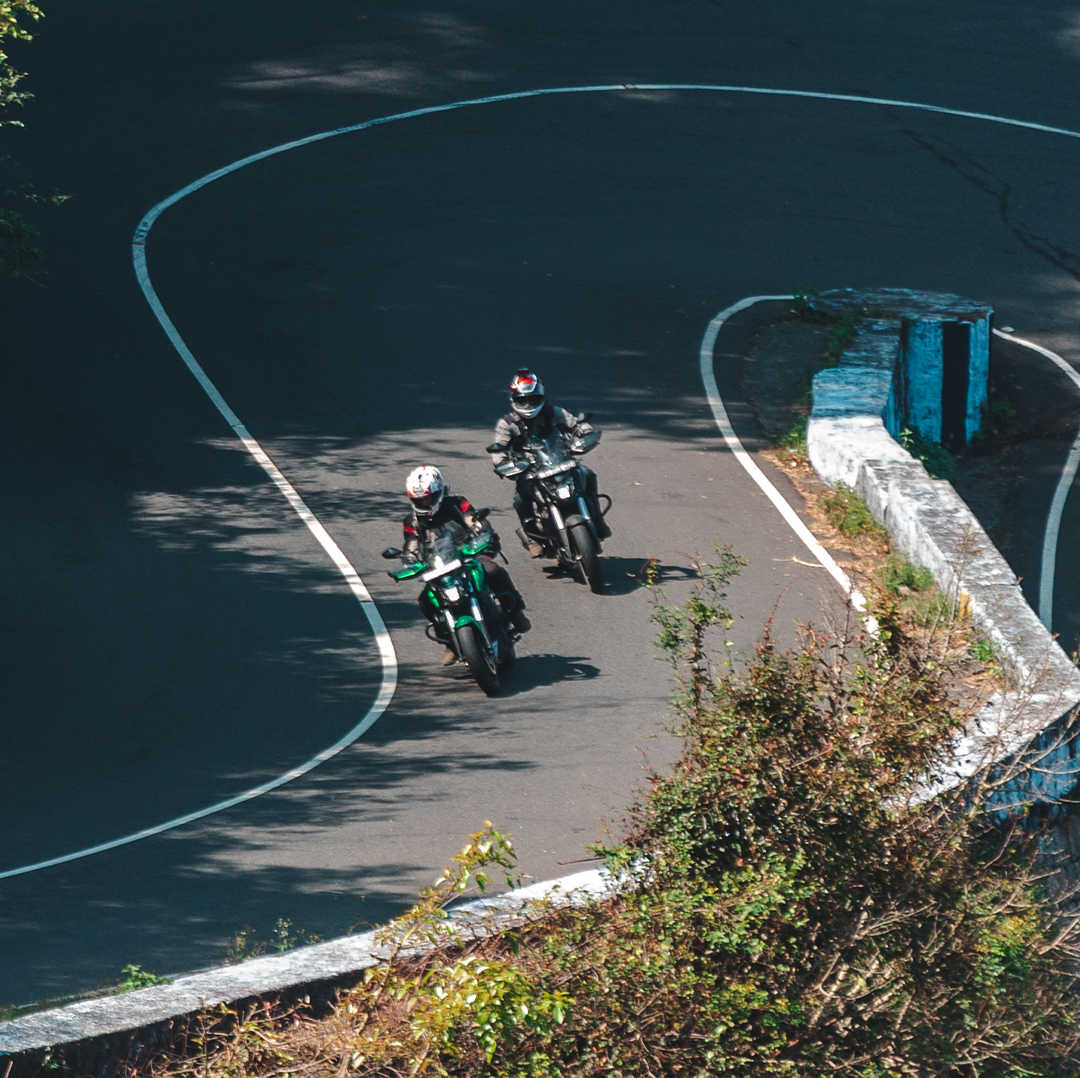 11th October | Vadanapally Beach to Alapphuzha | 133 KM
Day five takes us from the coast to the serene town of Alapphuzha, covering 133 kilometers. We embrace the backwaters and the unique experience of a boat stay, a perfect retreat.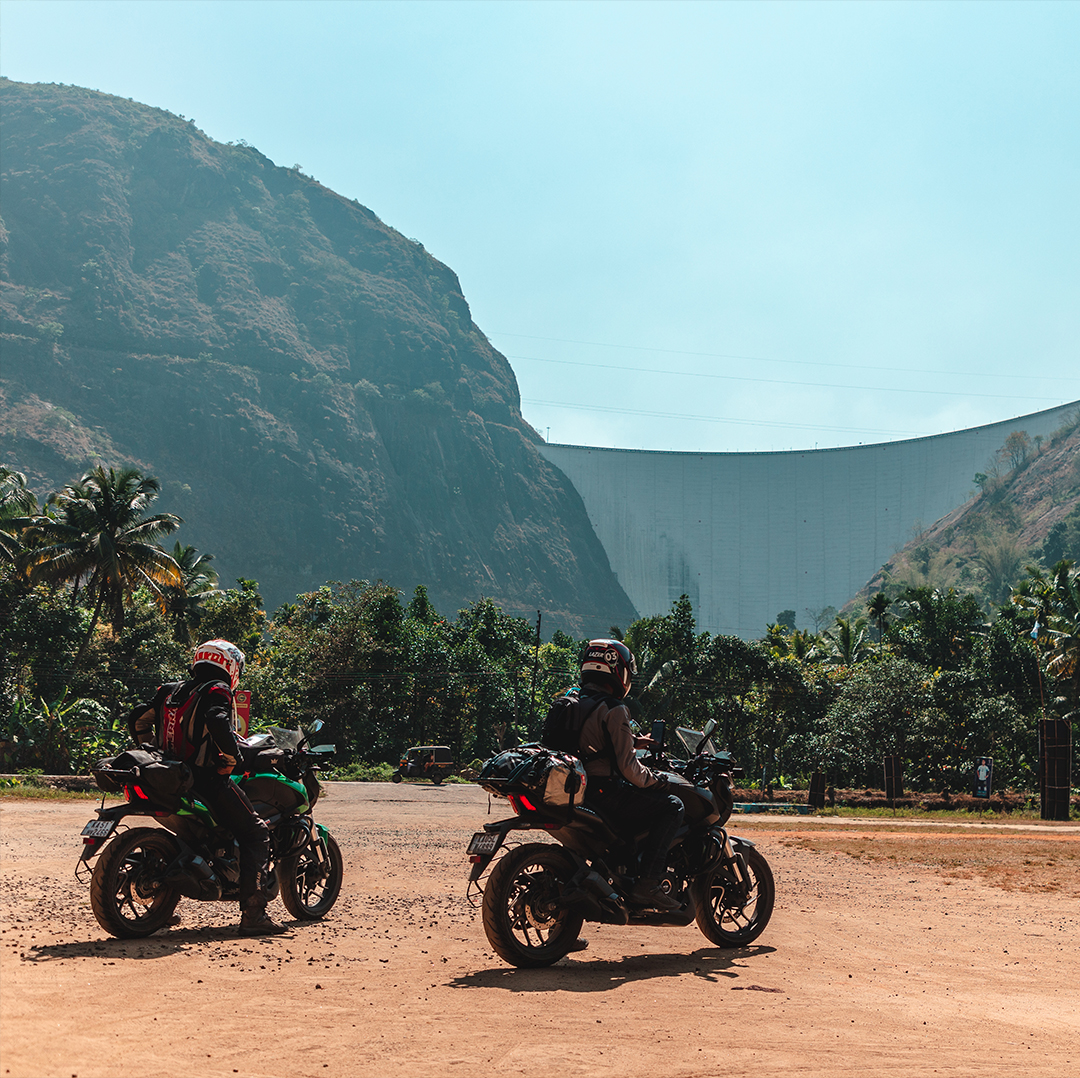 12th October | Alapphuzha to Munnar via Vagamon | 191 KM
Embarking from Alapphuzha, we make our way to the picturesque Munnar via Vagamon. A journey of 191 kilometers treats us to the transition from serene backwaters to misty tea estates.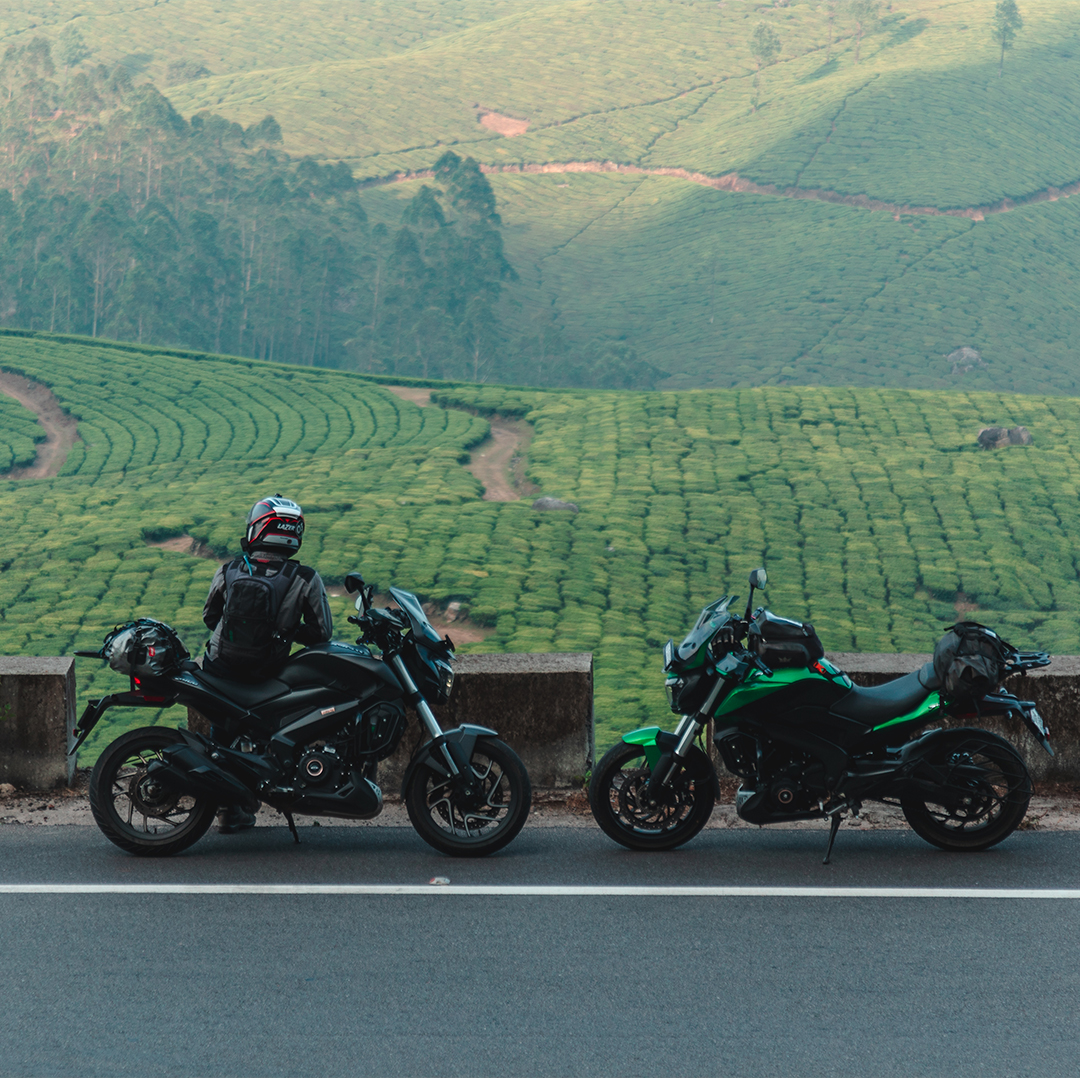 13th October | Munnar to Valparai via Athirappilly Water Falls | 205 KM
From Munnar, our path leads to captivating Valparai through the stunning Athirappilly Water Falls. Spanning 205 kilometers, this day offers lush landscapes and cascading waters.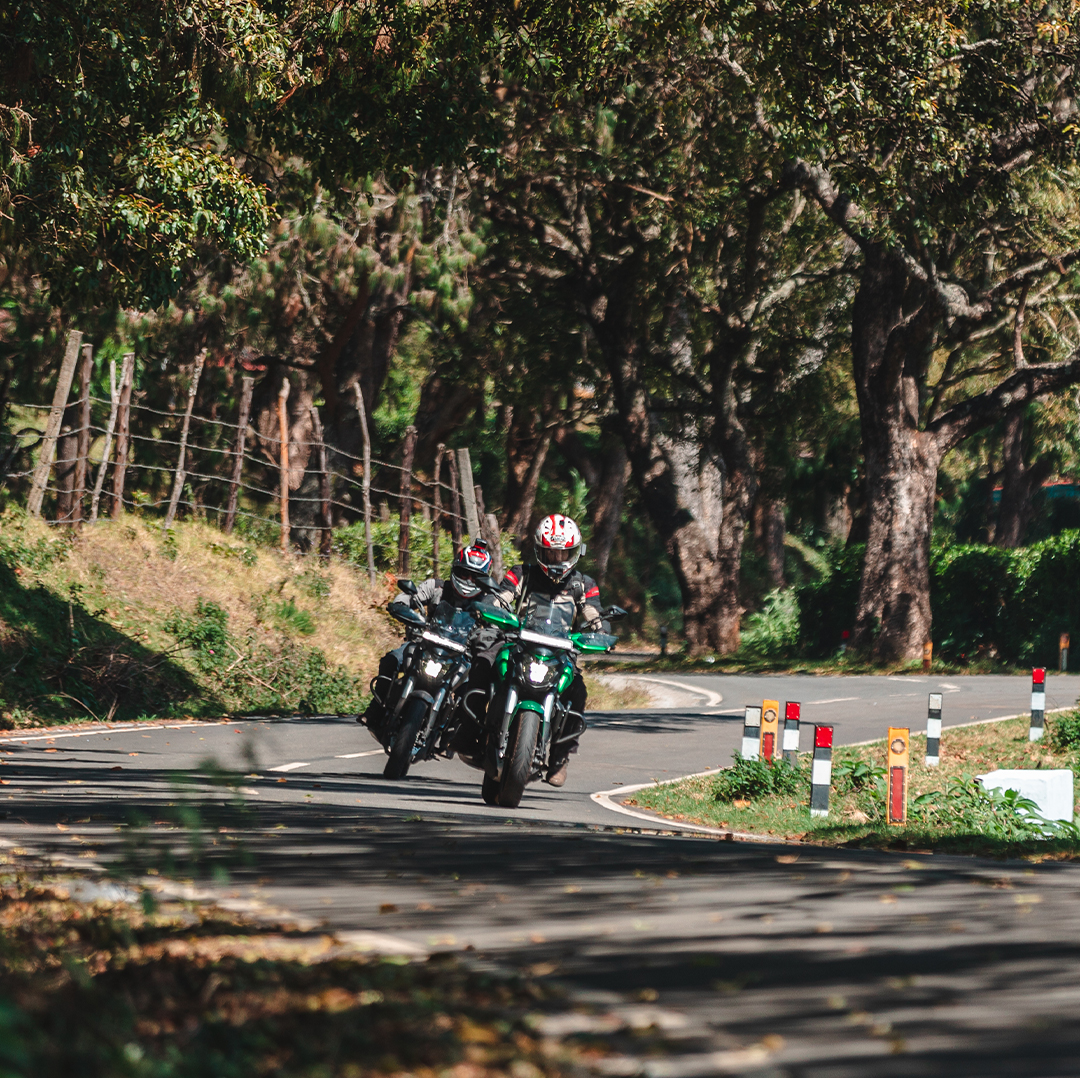 14th October | Valparai to Coimbatore via Coimbatore | 270 KM
Setting off from Valparai, we journey to Coimbatore, covering 270 kilometers. This leg showcases a range of terrains, concluding in the urban embrace of Coimbatore.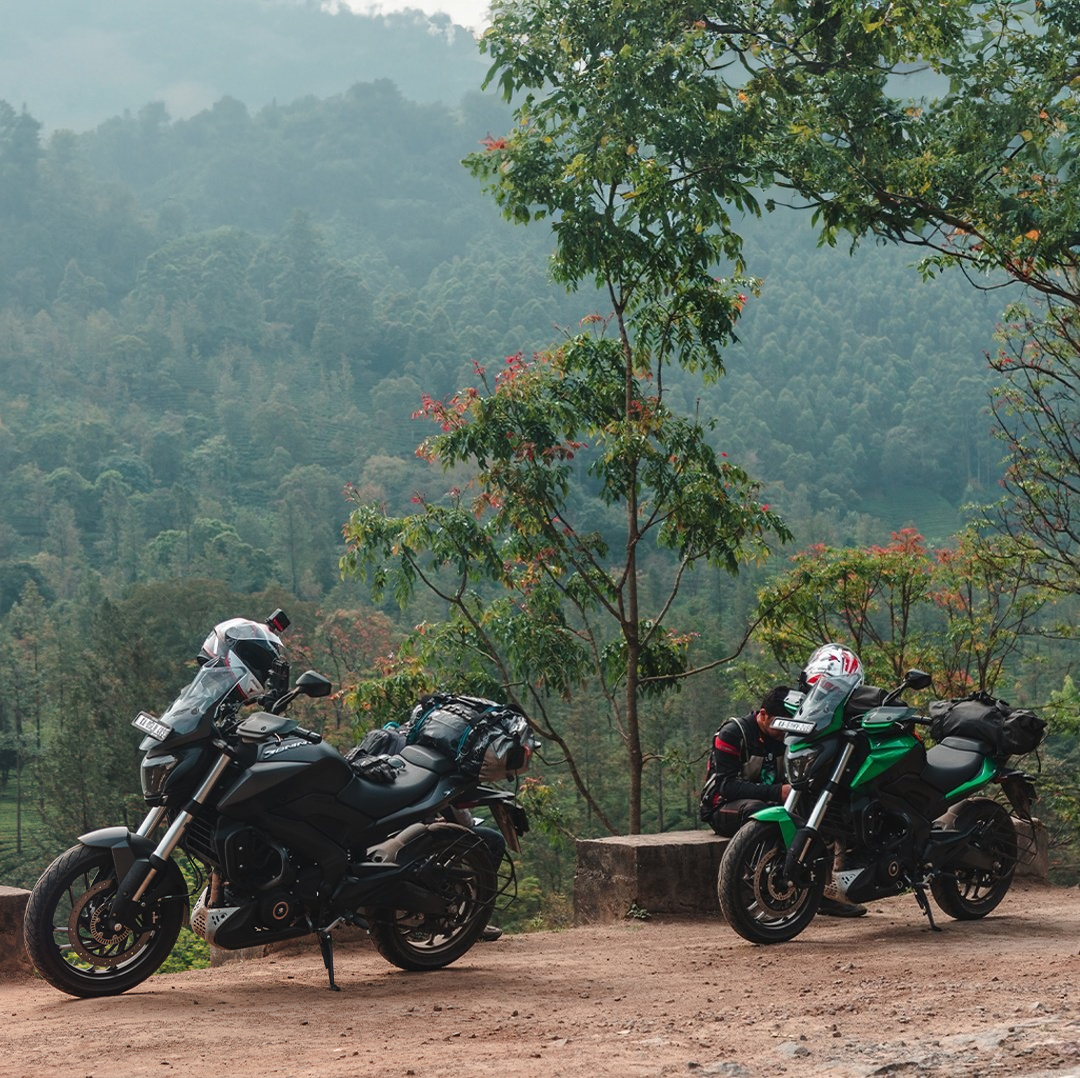 15th October | Coimbatore to Home via Krishnagiri | 201 KM
Our final leg takes us back home, departing from Coimbatore and covering 201 kilometers. Passing through Krishnagiri, we conclude this remarkable journey.
Ride Coordinator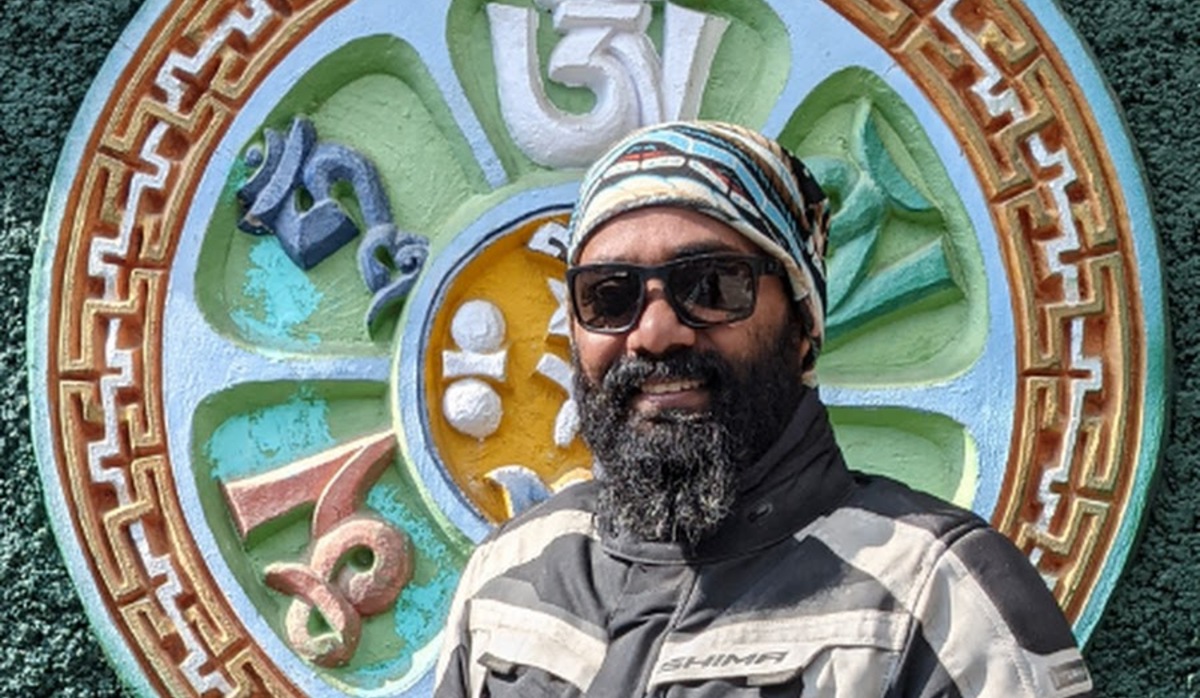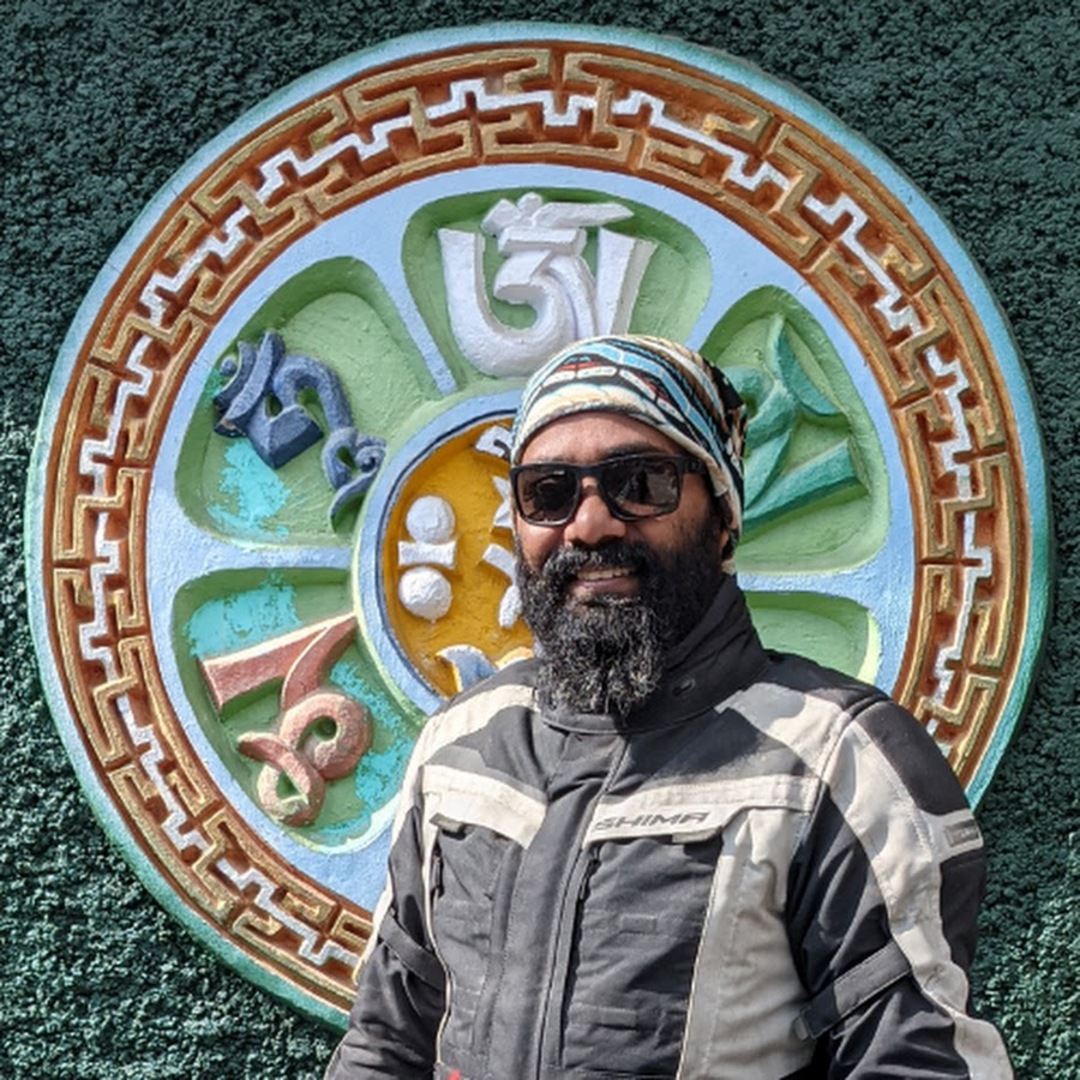 Sarath has conquered the 'Roof of the World Odyssey' on his Dominar, which is known to be one of the most difficult stretches out there. He has covered over 3 lac kms across India, Nepal & Bhutan in the last 5 years and has also completed the "Raid the Himalaya", the highest rally raid across the world, on the Dominar 400! Someone who is passionate about food & photography, Sarath Shenoy brings his expert riding experience on the table.
X
Tours
Inclusions & Exclusions for Dominar Tours
Inclusions:
Accommodation: Twin sharing basis. If individual rooms are preferred, please contact us separately at the time of registration or 30 days prior to the ride date.


Meals: Breakfast and dinner are included in the hotels, served buffet-style. Any extras beyond the buffet are at the participant's expense.


Mechanical Support: We provide a skilled mechanic, along with field replaceable parts, capable of addressing basic check-up during the tour/ ride days. Any required spare parts are the participant's responsibility.


Basic First Aid Training: All participants will receive a 1 hour basic first aid training session.
Exclusions:
Complex Repairs: Repairs beyond basic troubleshooting, necessitating a full workshop, must be managed by the participant in an appropriate facility.


On-the-Road Expenses: Expenses during the journey, such as refreshments (food/drinks),or anything else are the responsibility of the participants.


Medical Expenses: Any medical expenses arising from preconditions, accidents, or routine health matters are the responsibility of the participant.


Fuel: The cost of fuel required for the journey is not included. It is the participants responsibility.


Overall Travel Expenses: Any additional travel expenses not explicitly mentioned in the inclusions section are the participant's responsibility.
Important Note:
We strongly advise all participants to be well-prepared for the expenses mentioned in the "Exclusions" section to ensure a seamless and enjoyable experience. These expenses are excluded from the tour package and should be budgeted for accordingly.
By participating in Dominar Tours, you acknowledge and agree to these inclusions and exclusions. Please feel free to reach out to us if you have any questions or require further clarification.
We look forward to embarking on this exciting journey with you!
X
Rules & Guidelines for Dominar Tours
Tours/Rides/Runs
Safety First: Always adhere to the ride rules and the directions of the Pilot Rider for your and fellow riders' safety.


Riding Formation: Maintain the prescribed riding formation and speeds set by the Road Captain, ensuring disciplined riding.


Traffic Laws: Strictly follow all traffic laws; any violation or penalties etc. is the rider's responsibility to handle.


No Stunts: Stunt performances are strictly prohibited during group rides.


Communication: Keep open communication with your ride coordinator or fellow riders in case of riding problems or health issues.


Documents: Carry essential documents, including Vehicle Registration Certificate (RC card), Insurance Certificate, valid Driving License, and necessary health certificates or tests.


Bike Maintenance: Ensure your bike is well-maintained at your own cost and fit for travel to prevent unwanted interruptions. Fitness of the bike to be evaluated & confirmed by the Ride Co-ordinator.


Gear Inspection: Your bike and riding gear will be examined by the ride coordinator. Once they are satisfied with its condition, you will be deemed fit to ride, and a riding pass/band shall be given to you.


No Distractions: Avoid distractions like mobile phones, cameras, and music while riding. Stop safely before using such gadgets.


First Aid Kit: Carry a personal first aid kit for your safety, as the Pilot Rider may not be aware of your medical conditions and required medications.


Cash on Hand: Always have cash for roadside expenses, as electronic payments may not be accepted everywhere.


Weather Preparedness: Be ready for all weather conditions, including rain, by carrying appropriate gear like raincoats, luggage covers, and winter coats.


COVID-19 Precautions: In accordance with "COVID-19" we prioritize riders' safety with the following precautions:


Wear masks and minimize exposure.


Accommodations are COVID-compliant.


Carry sanitizers, gloves, and extra face masks.


Maintain social distancing.


Use the Aarogya Setu app throughout the ride.


Temperature and oxygen checks will be performed daily.


Riding under the influence is strictly prohibited.


Respect local customs and traditions.


Minimize environmental impact by collecting trash and reducing plastic waste.


These rules are designed to ensure a safe and enjoyable experience for all Dominar Tour/ Rides participants. We reserve the right to make necessary additions or changes to these rules to enhance safety and compliance. Your cooperation is greatly appreciated.
Dominar Rides Management
X
Things To Carry - Dominar Tours
Note: Please pack efficiently as you'll be responsible for carrying all your personal items on your bike. Ensure your ride is comfortable by minimizing luggage.
RTPCR Test or Vaccination Certificates: Carry proof of a negative RTPCR test or double vaccination certificates.


Luggage: Strap your luggage to your bike. Use a duffel bag, soft shoulder bag, or rucksack that can be securely fastened. Bring waterproof covers and straps for your luggage. Avoid carrying expensive items like jewellery or electronics.


Personal Documents:
Driver's License


Vehicle Documents: RC, Insurance, PUC. Keep them easily accessible for inspection if required by authorities.
Clothing: Pack personal clothing for a hygienic stay and comfortable travel.
Toiletries: Include personal toiletries, sunscreen lotion, and lip balm.
First-Aid Kit: Carry a small first-aid kit, any necessary medications, and a torch with extra batteries.
COVID Safety Kit: Face masks, gloves, sanitizers, and other safety essentials.
Basic Repair Kit: A basic tool repair kit and extra bungee cords or luggage locking belts.
Nylon Rope: A piece of nylon rope and a spare key for your bike. You can also entrust these to the ride coordinators for safekeeping.
High-Energy Snacks: Quick, energizing snacks to keep you fuelled during the journey.
Waterproof Pouches: Use waterproof pouches to secure electronic items.
Spare Glasses: If you wear glasses, bring a spare pair along with glass cleaning solution.
Weather Protection: Light warmers and rain protection wear, as weather conditions can vary.
Entertainment: A book, e-reader, or other entertainment options for leisure time during the tour.
Cash: Carry sufficient cash for road-side expenses, as electronic payment options may not always be available.
X
BIKE PREPARATION INSTRUCTIONS
Before embarking on the Explore Dominar tour, it is crucial to ensure that your motorcycle is in optimal condition to ensure a safe and enjoyable journey. Please follow these bike preparation instructions carefully:
Thorough Inspection: We strongly recommend a comprehensive inspection of your motorcycle. If you have recently made any modifications, take the bike for a short weekend trip to identify and address any concerns. In case of doubts, visit the nearest Bajaj service center for professional assistance.


Suspension Check: Inspect your motorcycle's suspension system for any signs of leakage or wear. Address any issues promptly to maintain riding comfort and safety.


Swing-Arm Bush: Examine the rear swing-arm bush for wear and tear. If any damage is detected, it is advisable to replace it before the tour begins to prevent potential complications during the journey.


Chain and Sprocket: Check the condition of your motorcycle's chain and rear sprocket. If they are approaching the end of their lifespan, it is recommended to replace them before the tour to avoid unexpected maintenance on the road.


Clutch Examination: Ensure that your motorcycle's clutch is in good condition and properly adjusted. Look for any signs of drag, slip, or irregularities. A well-functioning clutch is essential for a smooth ride.


Battery and Earthing Connections: Given the demanding terrain and riding conditions on the tour, inspect your battery and earthing connections. Address any pre-existing issues, as challenging conditions can exacerbate existing problems.


Cable Inspection: Check all cables for smooth operation. If any cables appear rough or frayed, it is advisable to replace them to avoid potential breakdowns during the tour.


Fuel Consumption: Make a note of your motorcycle's fuel consumption. This information will be valuable in planning fuel stops along the route, ensuring that you don't run out of fuel in remote areas.


Tire Condition: Ensure that your motorcycle's tires are in excellent condition. If they show signs of wear, it is recommended to replace them before the tour to maintain traction and safety on the road.


Fluid Levels: Check and top up all fluid levels, including engine oil, coolant, and brake fluid, as needed. Proper fluid levels are essential for the smooth operation of your motorcycle.


Lighting and Electronics: Test all lights, indicators, and electronic systems to ensure they are functioning correctly. Carry spare bulbs and fuses for replacements if necessary.


By following these bike preparation instructions, you will enhance the reliability and safety of your motorcycle during the Explore Dominar tour. A well-maintained bike is crucial for a memorable and trouble-free adventure.
For any specific queries or concerns regarding bike preparation, please do not hesitate to contact our tour coordinator, Sarath Shenoy, who is experienced in riding Dominar motorcycles across challenging terrains.
Ride Coordinator: Sarath Shenoy +91 8956532661
Your safety and enjoyment are our top priorities. Thank you for your commitment to ensuring your motorcycle is tour-ready. We look forward to an incredible journey together.
Safe riding
Dominar Ride Management!
X
Gear Requirements and Recommendations
Mandatory Gear:
Helmet: A full-face, DOT/ECE-approved helmet is mandatory for all riders and passengers. Helmets must be securely fastened at all times during the ride.


Riding Jacket: A CE-rated, full-sleeve riding jacket with armor at the shoulders, elbows, and spine is mandatory.


Gloves: Full-fingered, motorcycle-specific gloves with knuckle protection are mandatory.


Riding Pants: CE-rated riding pants with hip and knee armor are mandatory.


Riding Boots: Over-the-ankle, motorcycle-specific riding boots are mandatory.


Recommended Gear:
Additional Armor: While not mandatory, riders are strongly recommended to wear additional armor, such as a CE-rated back protector, chest protector, and knee sliders.


Rain Gear: Carry waterproof riding gear, including a rain jacket and pants, as weather conditions can change unexpectedly.


Balaclava: A balaclava or neck gaiter is recommended for added comfort and protection against dust and wind.


Ear Protection: Earplugs are recommended for long rides to reduce wind noise and prevent hearing damage.


Communication Device: A Bluetooth communication device is recommended for group rides to maintain clear communication with fellow riders.


Hydration System: A hydration pack or system is recommended to stay hydrated during the ride.
Gear Inspection:
All riders' gear will be inspected by the Ride Coordinator or designated personnel before the tour's commencement.


Riders must ensure that their gear is in good condition, free from visible damage that may affect its protective capabilities.
Gear Fit and Comfort:
Riders are responsible for ensuring that their gear fits comfortably and allows for ease of movement.


Ill-fitting gear can impede control and comfort during the ride.
Safety Standards:
All gear must meet or exceed recognized safety standards (e.g., CE, DOT, ECE) and should be labeled accordingly.
Responsibility:
Participants are solely responsible for the selection, fit, and maintenance of their gear.


The tour organizer is not liable for any injuries or damages resulting from the use of inadequate or improperly maintained gear.
Gear Replacement:
In case of gear damage during the ride, participants are responsible for timely replacement or repair of damaged gear at their own cost.
Compliance with Local Laws:
Participants must comply with all local laws and regulations related to motorcycle gear and safety equipment.
Acknowledgment:
By registering for Dominar Rides, participants acknowledge that they have read, understood, and agree to adhere to these gear requirements and recommendations.