EDUCATION
Primary education has been the major area of intervention in the villages. JBGVS, intervened in 3 key areas:
a) Improve student–teacher engagement through technological intervention like e-learning systems
b) Non formal education & extracurricular activities
c) Basic infrastructure development in schools.

Non formal Education
With the aim of creating interest in education, JBGVS in partnership with Magic Bus has launched a three year non-formal education project involving 1500 children in villages of Khed block of Pune district. JBGVS has a similar ongoing programme of its own implemented through senior students. The project has brought noticeable changes in children & parents in the areas of education, health and gender issues.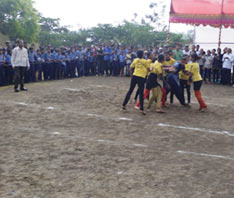 Kabbadi competition
Infrastructure Development
ii) - Insufficient class rooms and often in poor condition, lack of sanitary units separately for boys & girls, insufficient furniture, non-existent drinking water facilities is the state of rural schools. In 2014-15, with an aim to improve the poor condition of school infrastructure, JBGVS constructed /repaired 143 school rooms & anganwadi rooms, 71 sanitation complexes separately for boys & girls, provided educational equipment to 122 schools anganwadis.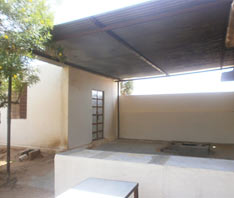 Construction of Kitchen shed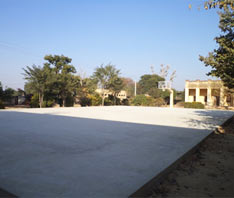 Basket ball court
E-LEARNING PROJECT
To improve the quality of education, a major project has been undertaken by JBGVS to create 1000 Temples of Learning in schools by installing 1000 E-learning units during 2014-16. The entire School syllabus from 1st to 10th std is taught through audio-visual means using a Laptop & a T.V/Projector. Shri.Rahul Bajaj, Chairman, Bajaj Auto Ltd. inaugurated this project on 25th February, 2014 at the corporate office of Bajaj Auto Ltd. Akurdi, Pune. 567 e-learning units have been installed during 2014-15. It has increased attendance, improved student & teacher interaction and increased self confidence level amongst students.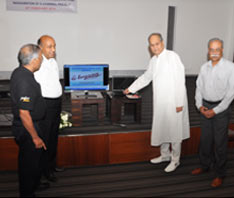 Inauguration – E-learning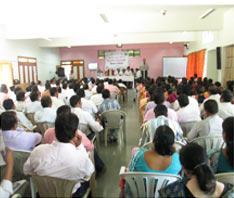 Teachers' Training – E-learning