Health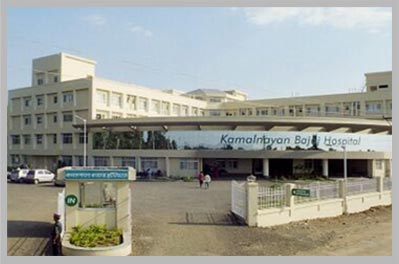 Kamalnayan Bajaj Hospital - Aurangabad
Established in 1990 as 60 Bed hospital & Research centre
Now a 225 Bed Super specialty tertiary-care hospital
60 Full time doctors & 150 staff
Well equipped Cath Lab
CT Scan, MRI, Mammography & Dept of radiation oncology
Organ transplant centre
Guest house for relatives
5 bed Casualty - 24 Hour Service.
In house medical grade Oxygen plant, 2 Generators, In house sewage and Bio medical waste disposal plant.
Free bus service, Mobile hospital, Ambulance.
Central sterilization system & Rain water harvesting
Best hospital in Marathwada, Khandesh with world class facility.
Bajaj - YCM Hospital A.R.T. Centre for HIV/Aids - Pimpri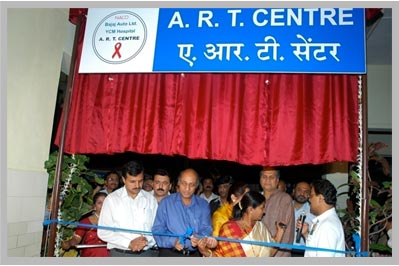 Government of India - Ministry of Health and Family Welfare - National Aids Control Organisation (NACO) and CII have initiated Public Private Partnership (PPP) in order to provide better healthcare to Aids patients. Your company has signed a tripartite MOU with NACO and Yeshwantrao Chavan Municipal Hospital (YCMH) in Pimpri to set up an Anti Retroviral Treatment Centre (ART Centre) at YCMH in Pimpri, Pune with the cooperation of Pimpri Chinchwad Municipal Corporation for HIV patients.
Many dignitaries from Global Fund, WHO and such other organizations have visited the ART centre, which is the largest unit run by an industry under Public Private Partnership program. Apart from two doctors and six supporting medical staff, the ART centre has added audio-visual facilities for group counseling, as a result of which the ART centre registration has reached 3900 patients and the unit is recognized today as one of the best ART centers in the country.