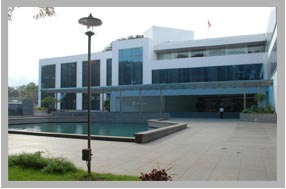 TALENT ACQUISITION:
Our Talent Acquisition strategy aims to strike a balance amongst fresh & lateral hires and growth opportunities for our employees.
Bajaj Auto is an equal opportunity employer. Selection is based strictly on individual merit.
We comb the length and breadth of India to engage promising candidates.
A) Campus:
Engineers/Graduates:
We are preferred employers for on-campus hiring at engineering institutions of repute, like NITs, IITs.
Management/ Post Graduates:
We enjoy an excellent reputation with management institutes like IIFT, IITs.
B) Lateral Hiring
We recruit candidates laterally, from various organizational cultures to bring in diverse perspectives.
WORK WITH US:
Apply and be a part of the Bajaj growth engine.

BAJAJ NEWS
|
Watch our MD, Mr. Rajiv Bajaj, discuss the importance of Yoga on account of International Yoga Day. Click to watch!
Pulsar inducted into CNBC Overdrive 'Hall of Fame' for revolutionizing Indian motorcycling
Discover 100 makes new record - over 10 Lakh Bikes Sold in just 15 months
Bajaj Auto gets Chinese patent for ExhausTec technology
Bajaj Auto launches much awaited Kawasaki Ninja 250R − Best 250cc motorcycle in the world
A Quarter of Records for Bajaj Auto − highest ever turnover of 2909 crore, highest ever exports of 224334 vehicles and highest ever net profit of 403 crore.