WIND POWER
Bajaj Auto entered into Wind Power in January 2000 and invested approximately Rs. 300 crores over the next 3 years. The rationale behind the investment was to provide a natural hedge against rising energy costs and to contribute to a clean energy initiative which was nascent in the state of Maharashtra.

With this initiative approximately 90% of Bajaj's power requirements for Plants within the state of Maharashtra, is met through Wind Power.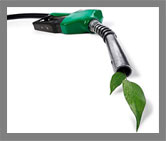 Copyright 2011. All rights reserved by Bajaj Auto. Ltd.