ALTERNATE FUELS
Bajaj Auto is determined to increase fuel economy and curb emissions across its entire product lineup. Alternate fuels are good for the environment, reducing emissions and dependence on oil.

The company has also developed three wheelers which use alternate fuels such as CNG and LPG.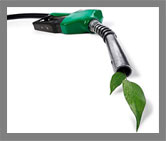 Copyright 2011. All rights reserved by Bajaj Auto. Ltd.